Twingo Renaultsport R2 Evo
Justin Dale and -driver Andrew Bargery will drive a Twingo Renaultsport R2 Evolution on the opening round of the 2012 MSA British Rally Championship. The race car is based on the successful 1.6 litre model, but it doesn't have many familiarities. The road going car is entirely modified to meet all rally regulations.
Dale has already complimented the Twingo, having driven Pajunen's car at a sponsor's day last year and the R1 variant at this year's BRC Media Day. He and Bargery will team up after last contesting the BRC in a Clio in 2006 to showcase the new Twingo R2 Evo, which will make its UK debut on the Dorset & Hampshire based event.
Renault UK's recent registration to this year's British Manufacturers Rally Championship and the new Twingo Renaultsport Trophy coupled with around a third of the entries on this year's opening round, underlines the French marque's commitment to UK rallying.
"We are keen to show off the new Evo version of the Twingo R2 and evaluate its performance on gravel. The British Rally Championship's move to a two wheel drive formula is important to Renault and we intend to be at the forefront with our range of cars," commented Renault Sport Technologies Sales Manager Jean-Pascal Jocou, who will attend the event to keep an eye on not only Dale's progress, but all the Renault competitors.
Rallye Sunseeker International starts on Poole Quay on Friday 24th February at 18.00hrs with stages throughout Saturday in the forests north of Bournemouth.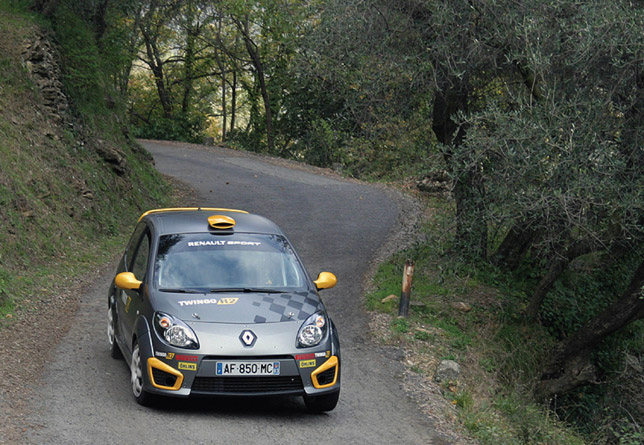 Source: Renault