Unboxing Of 2013 Chrysler 300C John Varvatos Limited Edition [VIDEO]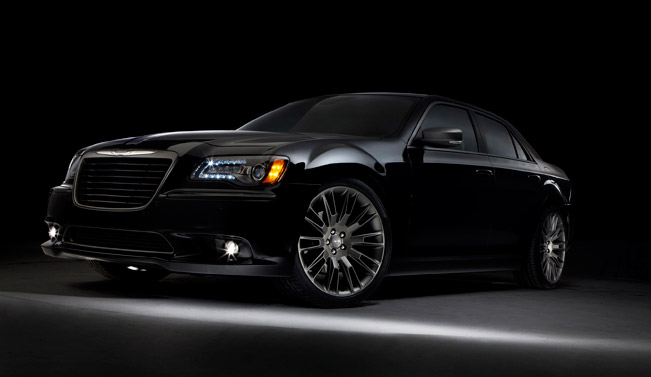 Chrysler has just released a thirty seconds commercial named "Unboxing" where it is showcased the fashion designer's John Varvatos new 2013 Chrysler 300C John Varvatos Limited Edition. In the ad there is also a special guest appearing – the one and only Iggy Pop.
The limited edition model is very special and personal vehicle which includes many great design details and features. The spot begins with a delivery truck making its way through the busy streets of New York. In it of course is hidden the Chrysler 300C John Varvatos Limited Edition. The truck rides through the streets of the "never-sleeping-city" as Varvatos awaits the delivery of the finished car to his Bowery store in New York City.
But to go further into details, the model has an exceptional exterior styling thanks to the unique Phantom Black tri-coat exterior paint it carries. There are also visible discrete metallic finishes inside and out.
Furthermore, a Titanium-finished grille surround, Titanium Chrome Chrysler "wing" badge and Black Chrome grille blades are also present. The striking look is additionally enhanced thanks to the aggressive front fascia which integrates larger air inlets and features Black Chrome grille blades and Titanium-finished accents.
Chrysler 300C John Varvatos runs on 20-inch cast-aluminum wheels that add to its dramatic road presence. In addition, there are also included day light opening surrounds and mirror caps finished in Titanium.
When looked at the rear, one sees LED taillamps with blackened detail. They contribute to a more masculine look. At the same time the dual-exhaust tips in titanium, and John Varvatos and Chrysler wing deck-lid badges finished in Titanium Chrome round-off the look.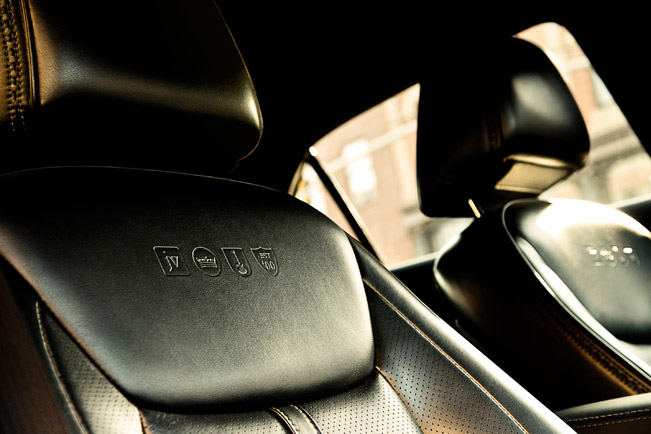 In terms of interior, the John Varvatos style is present abundantly. Unique combination of dark colors and exotic materials, craftsmanship and an industrious style, surround the occupants of the automobile.
Inside the coupe, one can see Varvatos' logos debossed on the unique Pewter Metallic leather seats and are tailored with unique Diesel Gray and black pattern Varvatos stitching. An especially designed gauge cluster and clock with Pearlescent White face and Charcoal Black Metallic bezels adds to the luxurious feel.
The coupe is wrapped with exotic Poltrona Frau® black leather with Diesel Gray accent stitching. On the other hand a hand-stitched heated steering wheel is finished with Diesel Gray thread and Titanium Chrome accents. At last, what completes the interior styling is the Titanium, the Charcoal Hydrographic Wood and the Gloss Black finished interior accents.
2013 Chrysler 300C John Varvatos Limited Edition will be produced in limited run of 2000 units only. It will be available at Chrysler showrooms in the first-quarter of 2013.
Source: Chrysler