Unique Bentley Cars Will be Demonstrated at 2015 Concours of Elegance

2015 Concours of Elegance will take place at Scotland's Palace of Holyroodhouse. And this year's event will demonstrate numerous interesting vehicles, some of which are famous Bentley vehicles. To be more precise, the Bentley vehicles are six, ranging from the 1927 6 ½-Liter Vander Plas tourer to the 1960 S2 Continental with H.J. Mulliner Fastback coachwork. So, let's check out what is going on here.
And the other Bentley models on display include the well-known "Blue Train" Speed Six, the Team Blower, a special 1930 8-Liter, 1937 4 ¼-Liter Vanden Plas tourer and a 1952 R-Type Continental. This show will surely become a Heaven for all the Bentley lovers out there.
SEE ALSO: Bentley "Blue Train" Will Come With Limited Edition
In fact, as a official partner of the Concours of Elegance, Bentley will receive and a sort of a special gift: Sunday, 6 September will be called "Bentley Sunday" and will be dedicated to all the Bentley models in attendance. There will also an award, named "A Trophy of Elegance" which will go to the best customer. How cool is that? So, let's check out the vehicles themselves.
Continental R-Type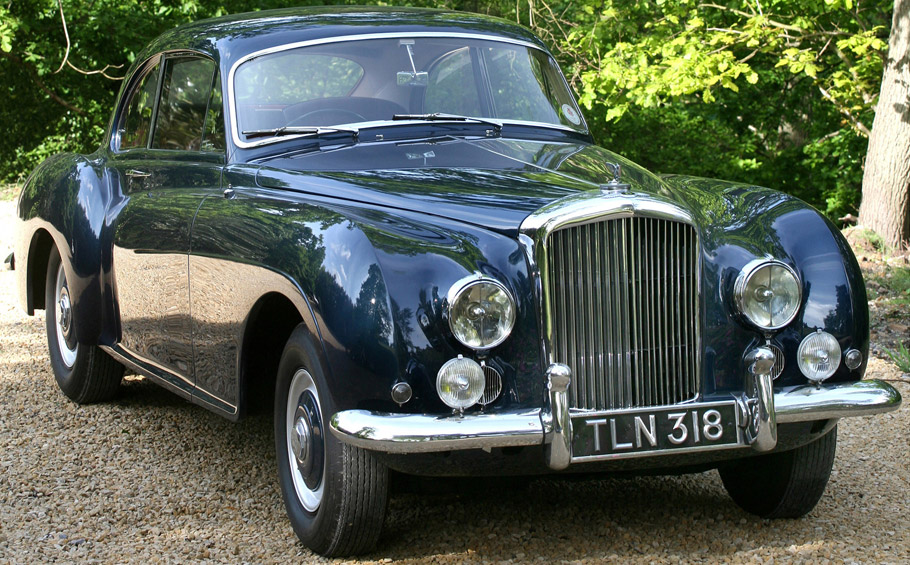 This is the R-Type that first brought the Continental name into Bentley's world back in 1952. The vehicle comes with top speed of 120 mph (216 km/h) and it was the fastest four-seater in the world at the time. And many of the 208 cars were coach built by Mulliner. Now this is what I call exclusive.
"Blue Train" Bentley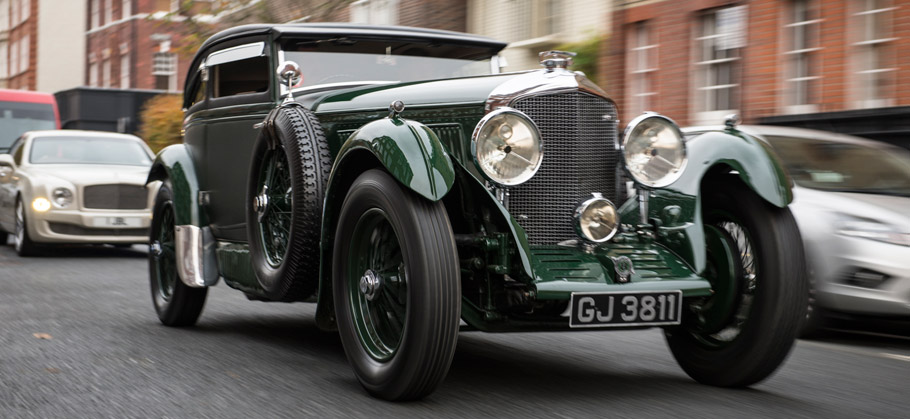 You might remember the story of this one. This year is tge 85th anniversary of the most famous Bentley Boy adventure: the Blue Train race.
Back in 1930, Capitain Woolf Barnato, Chairman of Bentley Motors, was staying in Cannes when he accepted a bet that he will not only beat the Calais-Mediterranée Express (the real "Blue Train") but he will be at his club before the rain even reached the English Channel. Needless to say who won. In fact, the vehicle that was used in the notorious race was the iconic Gurney Nutting two-door fastback coupe. In fact, there is a recent rumor that suggests Barnato used his Mulliner saloon-bodied Speed 6, but what is important here is that the coupe got one of the most famous nicnkames.
Team Blower

This is one of the just five vehicles built for racing and it was used by the original Bentley racing team of the late 1920's. And the ½ Litre Supercharged 'Team Blower' is still performing perfectly. Longlivery and perfection in one vehicle. Nice. Furthermore, this year marks 85th anniversary of the Woolf Barnato and Glen Kidson Le Mans victory in 1930. This was not the winning team, but the drivers demonstrated incredible passion and true spirit.
8 Litre

Launched in 1930, and only 100 units produced, this extremely luxurious, yet sporty vehicle has a lot to tell about itself. With its top speed of 100 mph (180 km/h) and the incredible components and master craftsmanship this vehicle has numerous drawing parallels with Bentley's current flagship, the Mulsanne.
Source: Bentley