Vauxhall Cascada To Be Equipped With New Engine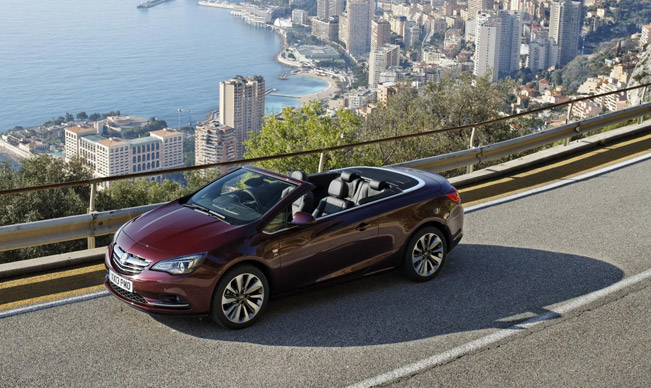 The new Vauxhall Cascada is going to be equipped with new and more powerful engine which is to deliver 200 hp (147 kW) and generate 300 Nm (221 lb-ft) of torque. The top speed of the vehicle is 146 mph. These figures are due to the high-performance version of the new 1.6 SIDI turbo engine.
The latter is going to make its world premiere next month at 2013 Frankfurt Motor Show. Moreover, the unit is one of the newly-designed Vauxhall four-cylinder SIDI (Spark Ignition Direct Injection) units. It will joins the existing 170 hp (125 kW) 1.6 SIDI turbo unit, which is standard on the production Cascada.
The 1.6-litre SIDI turbo unit delivers 11 per cent more power, but also 300 Nm maximum torque with overboost. This adds 70 Nm more, which is an increase of 30 per cent.
What is more, at the heart of the SIDI turbo is a new engine block. The latter is optimized and can withstand a maximum combustion pressure of up to 130 bar in the cylinder. The block is made of grey cast iron with an aluminium baseplate.
Another highlight that needs to be made is about the type of piston which was specifically developed for this unit. Its compression ratio was reduced from 10.5 to 9.5:1. Vauxhall engineers also aimed to achieve high power output with refinement. This was made possible through the optimization of vehicle's induction and exhaust systems.
The end result is that the drivers and passengers will appreciate quiet and smooth ride regardless the road speeds, engine speeds and loads. Additionally, the HiPerStrut (High Performance Strut) front suspension improves more the optimized driving characteristics.
The new top-of-the-line petrol engine extends the Cascada powertrain portfolio. It joins the 1.4 turbo 140 hp (103 kW) as well as the 170 hp (125 kW) 1.6-litre petrol direct injection unit. The diesel units available are the 2.0-litre turbo diesel with 165 hp (121 kW) and the 195 hp (143 kW) 2.0 BiTurbo CDTI one.
The new Vauxhall Cascada equipped with 1.6 SIDI turbo engine matched with a six-speed manual transmission can be ordered from October.
Source: Vauxhall