2013 Vauxhall Cascada - available from March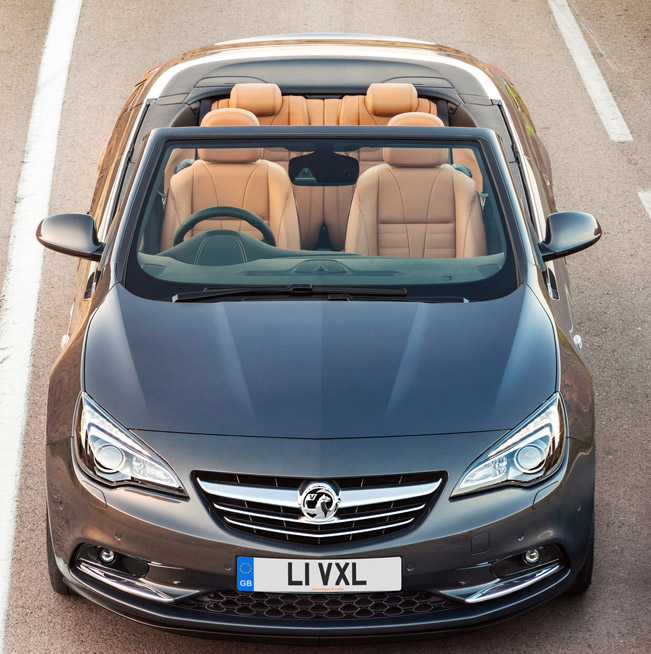 Vauxhall has released full details of 2013 Cascada full-size convertible that will launch the company into a fourth new sector this year, following on from its Ampera, Mokka and ADAM models.
The new Cascada will feature  an all-new 1.6-litre turbocharged petrol engine delivering 170HP (125 kW) and 280Nm (207 lb-ft) of torque. The engine range also includes a 1.4-litre turbocharged petrol engine produces 140HP, and up to 220Nm thanks to an overboost function. There will be a diesel version coming with powerful 2.0 CDTi delivering 165HP and 380Nm of torque. The engines will be available with either a 6-speed manual or 6-speed automatic transmission.
The car comes with a high-quality fabric hood, with superior acoustic and thermal insulation thanks to a special layer of polyester fleece between the outer and inner linings. This makes the 2013 Cascada "weather proof", so it can be used despite harsh conditions. The hood can be opened in just 17 seconds at speeds up to 30mph by an interior switch, or via a button on the key fob.
"Cascada is set to change people's perception of Vauxhall once again," commented Duncan Aldred, Vauxhall's Chairman and Managing Director.
"The full-size convertible sector tends only to be occupied by very high-priced cars from premium manufacturers. With Cascada, we're offering customers high levels of equipment, technology and luxury but at an affordable price.", he added.
Cascada pricing will be announced in line with order banks opening at the start of next year. First UK deliveries will be from March 2013.
Source: Vauxhall