Vencer Sarthe - The Dutch Supercar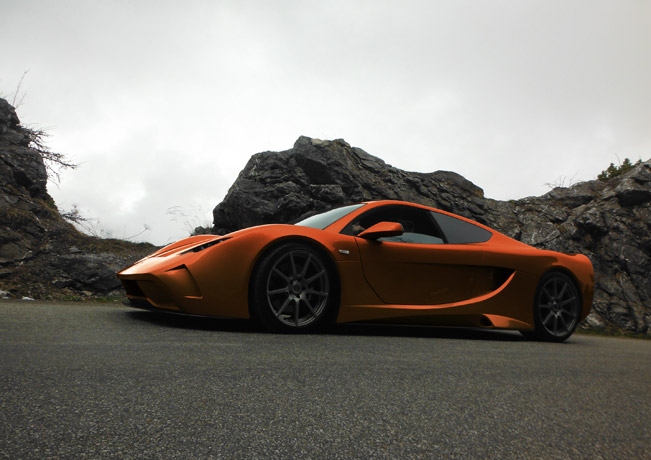 The Dutch super car manufacturer Vencer will reveal the Sarthe to the UK for the first time in the stunning grounds of Syon House. The company was established in 2012 by Robert Cobben and is based in Vriezenveen. The first Vencer is the Sarthe, which had its world premiere in Monaco in April and Salon Privé is delighted to host it's UK reveal.
The Sarthe is a low volume exclusively handmade mid-engine sports car which utilises a hybrid space frame chassis, made of high grade tubular steel, with chrome-molybdenum safety structure and rear sub-frame with the floor made up of an aluminium honeycomb structure. This combination of materials and techniques results in a lightweight, super strong and rigid chassis.
The power is coming from a V8 engine behind the driver, which is directly bolted onto the 6-speed MT gearbox. Due to this configuration the car has a very balanced weight distribution of 45% front and 55% at the rear.
The Vencer "double wishbone" ensures a pure and direct vehicle control without additional electronic interference. Only ABS and EBD are present to properly support the driver in difficult and unsafe situations.
Among the extras, you will find an efficient climate control system, electric windows, in-car entertainment, central locking, and alarm as standard.
Source: Vencer