Vilner Ducati Monster 1100 Evo
Vilner Ducati Monster 1100 Evo is the latest project of our talented friends from the Bulgarian tuning company Vilner. Although it is not a car, their exquisite and excellent work has grabbed our attention and as you can see from the pictures, it is high-quality craftsmanship they have showed here.
The main purpose of Studio is minimal optical tuning on the Ducati Monster Evo 1100, which has served as a basis. They didn't want to exaggerate the details. The reason for this is that the bike had to be more compact in order to maneuver flawlessly through the narrow streets of the city and during traffic.
Moreover the designers have revealed that they had as an inspiration the mantis, because it has such clean lines of its body and elegant movements, which by the way served as a basis for the martial art of Kung Fu.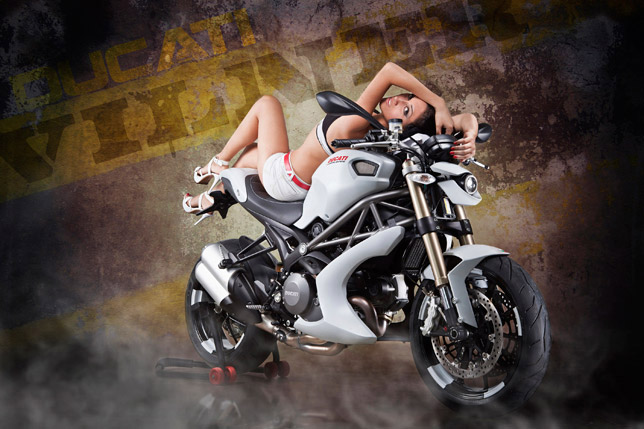 But what have basically Vilner done here is the following: they have included two side pieces secured with aluminum holders to the frame. They are connected with third detail, which strengthens the construction and tames the vibrations.
Furthermore a new detail is included on the seat as well as new lighthouse. The tuners have taken car the power of the engine as well which now is raised with 10 horsepower. The tail is now shorter with a 10 cm-design.
All parts and details are painted in white pearl color that is not factory offered. Unlike the standard Ducati white pearl, which is with golden tone, this one is with gray tone. The rims are also painted – this time in two colors to make the bike even more exceptional.
Vilner Custom Bike will produce 100 kits.
Source: Vilner