It is never too much when it comes to tuning. Especially when it is on Lamborghini Aventador
Tuners are like story tellers. They pick a car, make it more beautiful, powerful and individual, and in this way they tell us a lot about the history of the owner, his or her personality and tastes. One of those miracle-working companies out there is Vitesse AuDessus. If you remember the Lambo all dressed in carbon – it was their work. If you don't: there is a link below, just click on it and allow yourself to get informed.
So, the point is that Vitesse AuDessus has released two one-off tuning packages and three new wheel designs for the Lamborghini Aventador LP 750-4 Superveloce in its Coupe and Roadster variant. As you can see from the pictures in the gallery below, the custom Lambos are very colorful and expressive.
SEE ALSO: Lamborghini Aventador, 458 Italia and LaFerrari Share Something in Common 
The company is actually offering external body panel for both variants. The first pack, called Essentials Package includes the lower front bumper, side skirts, mirrors and rear diffuser. The only difference that the Extended Package (the second one) has is the carbon fiber hood. One of the most beneficial things here is that the parts come in glossy or matte finish, depending on customer's wish.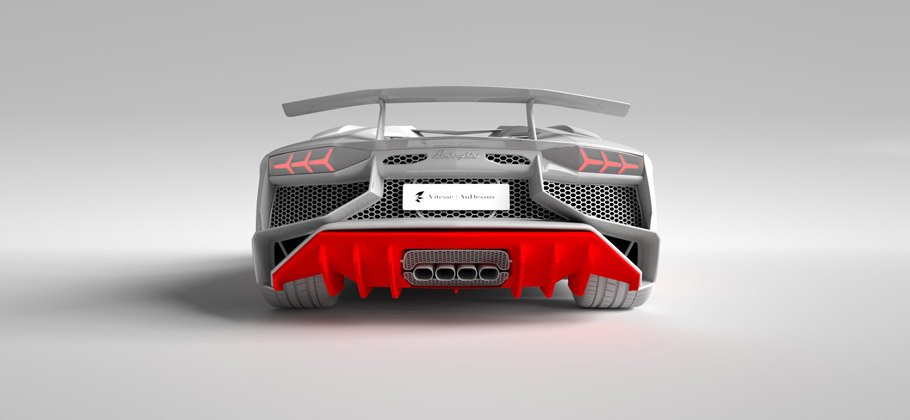 Vitesse AuDessus has also developed special lightweight carbon fiber wheels, which are available in various styles, namely: Veneno-inspired seven spoke, the Superveloce's OEM-style wheel and several in-house, center lock designs. Compared to the other wheels on the market, these are around 25kg (50lbs) lighter, contributing for a faster and… sexier ride.
Every Vitesse AuDessus Lamborghini Aventador will be limited to 300 examples only. And this makes things very, very exclusive.
Source: Vitesse AuDessus