Volkswagen 1.4 litre TSI - Engine of the Year for the 7th Consecutive Time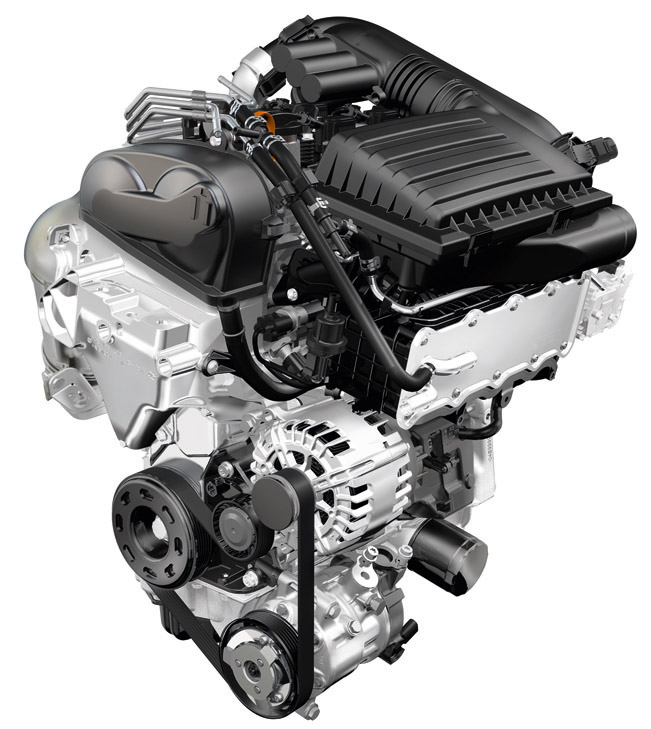 Volkswagen's 1.4 liter TSI petrol engine managed to win Engine of the Year in its category (from 1.0 to 1.4 liter) for 7th consecutive time.
This makes the 1.4-litre TSI the most successful engine in the 15-year history of this international engine technology competition.
The manufacturer was the world's first manufacturer to introduce active cylinder management (ACT) in the TSI four-cylinder last year – a technology that until then had been more familiar in large eight- or twelve-cylinder engines. Active cylinder management made its debut in the Polo and Golf 140HP (103 kW) 1.4 TSI. Temporary shutoff of the second and third cylinders – in conjunction with an economical style of driving – reduces fuel consumption by over 0.5 litres per 100 km.
Even with two cylinders the excellently balanced 1.4 TSI runs just as quietly and with low vibration as with four active combustion chambers. All mechanical switchover processes take place within one camshaft rotation; depending on engine speed this takes just 13 to 36 milliseconds. Accompanying interventions in ignition and throttle valve processes smooth the transitions.
Altogether, the components of active cylinder management weigh just 3 kg. Their actuators, the camshafts and their bearing frames are integrated in the cylinder head; two low-friction bearings reduce shaft friction. Important to know: only with the TSI concept – petrol direct injection plus turbocharging – is cylinder deactivation even conceivable in the form being implemented today.
Compared to its predecessor, fuel consumption and CO2 emission values of the TSI engines were reduced to 9% in part also by such measures as reducing internal friction, lowering weight and optimising thermal management. The savings potential is as much as 15%  in conjunction with the innovative active cylinder management (ACT) feature.
Source: Volkswagen