Volkswagen CC R-Line at Leipzig
An auto show in Leipzig (the Auto Mobil International) is dangerously close and automakers are scrambling to get the word out. There, on June the 1st, Volkswagen will introduce the 2013 CC R-Line – hardcore driving action for the four-door coupe type of people.
It's power will be drawn from a 2.0 liter TSI engine and will amount to 200 horsepower. The transmission for it can be either a six-speed manual or VW's DSG six-speed dual-clutch engineering piece.
Some specific R Line features include a sporty front bumper with big fog lights on it, an "R" logo on the grille and some side skirts. At the back, in true fast and furious fashion, the taillights are tinted while the mad 18-inch aluminum-alloy wheels complete the overall look. Inside, stainless-steel scuff plates bare a revealing engraving "R-Line" and the wheel is all sporty and functional.
As standard equipment, the CC R-Line gets adaptive Bi-Xenon headlights with accompanying LED Daytime Running Lights, LED taillights, LED license-plate lights, clever windshield wipers, climate control, heated power seats, touchscreen/multimedia/surround....iPod/Bluetooth/V-Tex thingy. Really, not a point of interest for a real gear head.
Sales in the US will start at the end of 2012. The price issue remains to be addressed.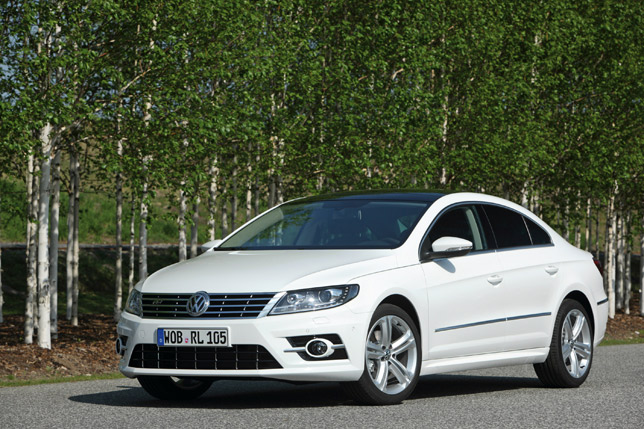 Source: Volkswagen