Volkswagen Introduces Scirocco Million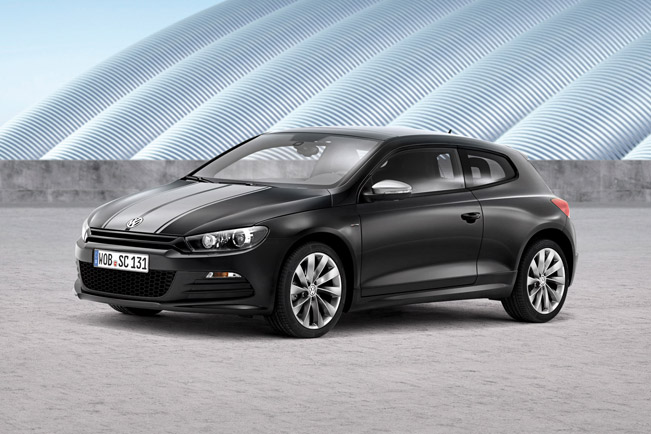 Volkswagen Scirocco Million will mark German brand's celebration of its Scirocco sports coupe breaking the one million unit production barrier. For this occasion Volkswagen is introducing a special edition version called "Million".
The Scirocco Million is going to be sold in Germany and China only and will be available in a special black exterior color. It will be equipped with a range of distinctive styling features, such as R-Line bumpers, R-Line side sills, smoked tail lights, 'Million' stickers on the wings and dark tinted rear windows.
The interior of this special model will include black leather upholstery with orange contrasting stitching. Other accents in orange will be also present as well as "Million" decals on the door sills.
To go back in history, the first generation Scirocco was launched in 1974. In 1981 was introduced the second generation which remained in production until 1992. By this year, a total of 795 650 were built. In 2008 the third generation Scirocco was born and in just under five years, more than 204 350 fans across the world have purchased one.
Source: Volkswagen