Volkswagen Passat BlueMotion Receives Various Updates
Volkswagen Passat BlueMotion and Volkswagen Passat Estate BlueMotion have received a wide range of updates, which will enhance their appeal. The multi-award-winning vehicles will not only count on looks, but will also perform exceptionally efficient for its future owners. Precisely, both models return 76.3 mpg and emit only 95 g/km of carbon dioxide.
Engine
These numbers of efficiency and emissions are possible due to the new updated version of the Passat's entry-level 1.6-litre TDI engine. The modifications include SCR and BlueMotion. The unit produces 120 horsepower (88 kW) at 3,600 rpm and has a torque of 250 Nm (185 lb-ft) developed at 1,750 rpm.
SEE ALSO: You Can Now Order the Latest VW Passat BlueMotion 
The acceleration time for the Passat BlueMotion from standstill to 62 mph (100 km/h) is estimated at 10.8 seconds. The top speed is electronically limited at 130 mph, which is slightly greater than the standard 1.6-litre engine. This of course means no compromises in terms of BlueMotion's performance.
Volkswagen Passat Estate BlueMotion runs the 0-62 mph sprint in 11 seconds and its top speed is 129 mph. Both variants of the car will be offered with a six-speed manual gearbox only.
Special Features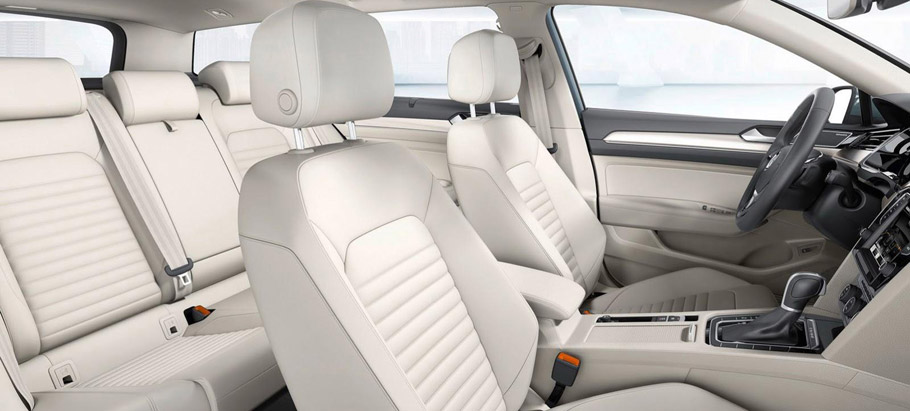 BlueMotion Passat is based on the entry-level S model. It features Post-Collision Braking System, mis-fuelling prevention and Driver Alert. Inside, there has been also fitted Volkswagen's 6.5-inch 'Composition Media' infotainment system. As a standard, both models are getting Stop/Start and battery regeneration systems.
Exterior
These Volkswagen Passats are also adding 17-inch 'Soho' alloys fitted with super-optimized low rolling resistance tires. They are supported by a sports suspension that offers 15 mm lowering. The exterior looks of the car are enhanced by one-off BlueMotion front and rear bumpers, as well as unique BlueMotion badging and chrome grille highlights.
Pricing
Volkswagen Passat BlueMotion models have a starting price of £23,200. They are currently available to order and first deliveries are expected in August.
Source: Volkswagen