Volkswagen Surprises with Passat Limited Edition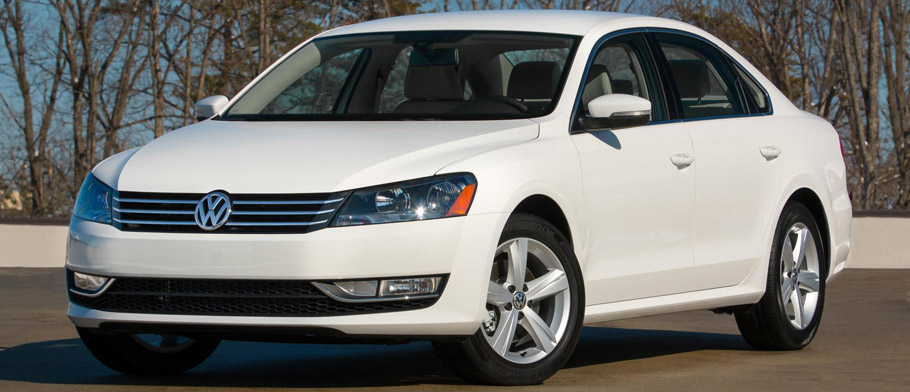 The famous Passat is getting a better version. But no, there's no new facelift or whatsoever, instead Volkswagen has released a premium Limited Edition of the model, which includes better engine and more equipment features. The new trim will also substitute the Wolfsburg and SE levels from this model year. In terms of visuals, this car does not differ much from its other siblings in the line-up. The only distinctive features are the 17-inch alloys, chrome window surrounds and the front foglights.
But, this has nothing to do with what VW has left inside. To start from the opening of the car, the new Limited Edition has the KESSY, meaning that the driver can access the vehicle keylessly only with a push-button start.
Then to aid his or her parking, the company has provided a rearview camera. For the optimum comfort there are V-tex leatherette seating surfaces and heatable front seats. In fact, the driver's seat also includes a power lumbar. Continuing with the leather theme, the steering wheel is also wrapped in it.
The technology features which can not be seen in other trims for free are the touchscreen radio with SiriusXM and the eight-speaker sound system. More importantly, the car will be powered as a standard by the turbocharged 1.8-liter TSI engine coupled with a six-speed automatic transmission. Volkswagen says that this unit is highly efficient and can achieve 24 mpg in the city and 36 mpg on the highway.
In other words this is the perfect family car, because it is also famous for its large cabin space. It has the needed individuality and stands for luxurious experience. 2015 Volkswagen Passat Limited Edition is currently on sale and has a starting price of $23,995 USD.
Source: Volkswagen