Volkswagen Passat Performance Concept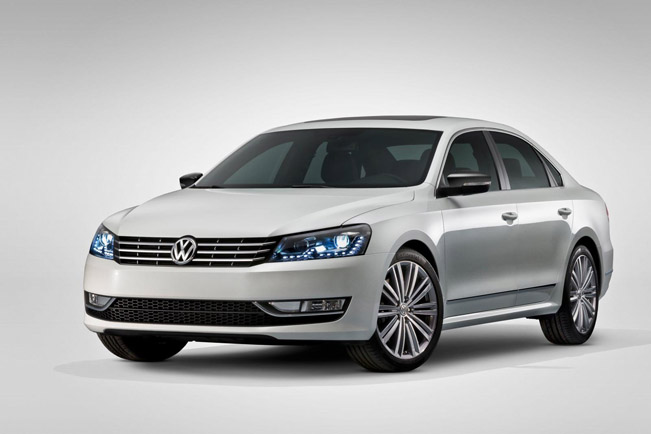 Volkswagen has detailed the Passat Performance Concept, which will make its official debut at the Detroit Motor Show, next week.
The saloon is powered by the well-known 1.8 liter TSI four-cylinder petrol – 253HP (186 kW). The modified engine will replace the 2.5-liter inline-5 in United States. The smaller engine has more power and torque and lot lower fuel consumption. The 1.8 liter TSI is coupled to a 6-speed automatic gearbox.
The Passat Performance Concept comes with slight exterior modifications – a set of 19" alloy wheels, lowered sports suspension, a revised front bumper, bi-xenon headlights with LEDs and LED rear lights. At the rear, there are dual exhaust pipes
The interior boasts two-tone leather upholstery and a number of carbon fiber elements.
Source: Volkswagen