Volkswagen working on high-performance energy storage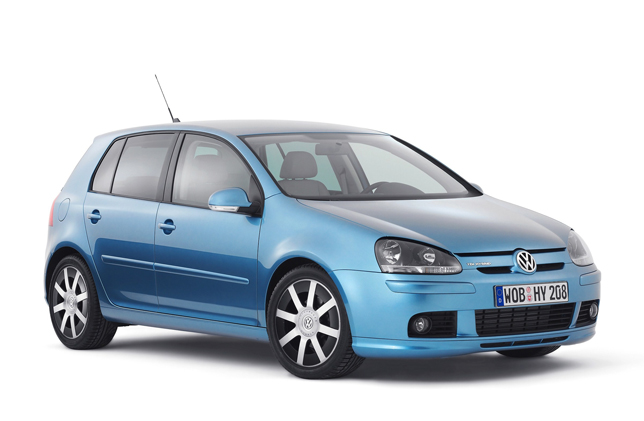 Dynamic partnership between the Volkswagen Group and Sanyo
Agreement has been reached on a co-operation which sees Volkswagen joining forces with Sanyo, one of the world's leading developers of rechargeable batteries, to work on new and extremely efficient high-performance storage systems based on lithium-ion technology.
"Our focus in future," says Prof Martin Winterkorn, CEO of the Volkswagen Group, "will be directed more strongly at making electrically powered automobiles alongside ones driven by more efficient combustion engines. Drivetrain electrification is the way forward if we wish to secure mobility in tomorrow's world. This will involve energy recovery.
The whole idea will be to no avail, however, as long as we do not have powerful energy storage systems at our disposal and as long as vehicle operations are not in tune with customer demands. This cooperation is an important step for us," Winterkorn adds.
Emissions-free travel in an all-electric operating modus is already possible today, though only at limited speeds and over short distances. That makes it all the more important to develop new accumulators with the capacity, size, weight and cost attributes which will enable them to be used more efficiently in tomorrow's automobiles.
Lithium-ion technology, already very successfully used in communications electronics and portable computers, has the potential to satisfy even the particularly exacting demands placed on electro-traction systems in motor vehicles.
Back in March, at the Geneva Motor Show, Volkswagen showcased its Golf TDI Hybrid design study, which demonstrated just how much potential for energy reduction there is when you combine high-tech-diesel, electric-drive and 7-speed-DSG technology.
Conceived as a powerful full-hybrid vehicle, the Golf TDI Hybrid can be operated using combustion-engine power only or using a combination of combustion and electric drive or using E-drive – i.e. the powerful and energy-efficient combination of TDI technology and an electric motor.
The A1 project quattro presented by Audi at the most recent Tokyo Motor Show features a powertrain already designed to cover a distance of 100 km using this innovative storage method. The Group hopes to be able to employ lithium-ion technology in its first vehicles by 2010.