2015 Volvo XC90 To Feature Intellisafe Solutions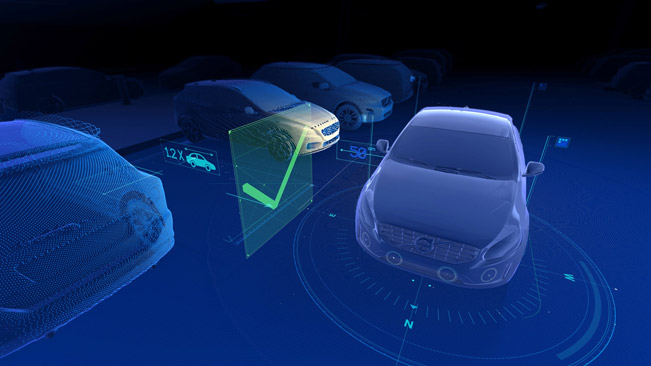 Volvo XC90 Intellisafe Solutions is designed to make tricky parking situations and maneuvering in tight spaces easier than before. Extended Park Assist Pilot is included in the IntelliSafe support technologies. It offers automatic reversing into a parking bay, entering and exiting a parallel parking spot. Furthermore, this new feature in the 2015 XC90 also displays digitally created bird's-eye view of the 360° area around the car on the large centre screen. These options turn the potentially stressful parking situations into comfortable ones.
The updated Park Assist Pilot makes it easier for the drive parallel and bay parking by taking over. Then it operates the steering wheel while the driver is operating with the gearbox thus controlling the speed of the car.
While maneuvering, the new XC90 collects information from twelve ultrasonic sensors around the car. If the driver decides to activate the Park Assist Pilot in a parallel parking situation, then the sensors begin scanning the side of the car for empty parking slots.
If a parking slot is larger than 1.2 times car's length, the person behind the steering wheel in notified via an audible signal and a message written on the instrument cluster. The same thing happens in a bay parking situation. However, the slot needs to be the width of the car plus 1 meter. Gradually the driver is guided by texts and animations on the display until the car is parked.
The next technology included is bird's-eye view from above the car or the so called 360° Surround View. It delivers the driver an overview of the surrounding area from a point above the car.
This feature is enabled by four concealed fish-eye cameras. The first one is integrated into the front, the second and third - in each of the door mirrors and the last one - above the rear number plate.Thanks to these cameras, the driver also can get access to other views of the surrounding area like front, rear and side views.
IntelliSafe also features Cross Traffic Alert. This technology covers the driver's back when reversing out of a parking space. It notifies the driver with an audible signal and a warning on the center screen when a car is in the vicinity of up to 30 meters on each side.
Source: Volvo