Vorsteiner Ferrari 458 Italia Exudes Perfect Stance In Striking Color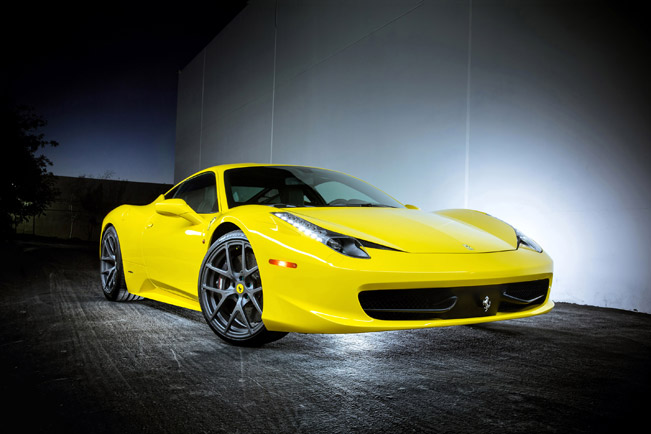 Ferrari 458 Italia is one of the most emblematic cars in company's history. It is equipped with four and a half liter V8 engine, which generates 570 horsepower (420 kW) at 9000 revs and 540 N/m (400 lb-ft) at 6000 rpm.
In addition, the fact that the 458 Italia, compared to other super sports cars, is a featherweight – 1380 kg, and it has a power-to-weight ratio of 2.42 kg/hp results in acceleration from 0 to100 km/h in less than 3.4 seconds. It has a Vmax of 325 km/h.
Vorsteiner remained true to the heritage of this beautiful Ferrari. The designers and engineers at the tuning team have come up with a program which enhances the performance of the vehicle.
This particular Vorsteiner Ferrari 458 Italia coupe is fitted with 1-piece monoblock forged aluminum wheels - VS-110, in sizes 20x8.5J for the front and 20x11J for the rear. They have textured gun metal finish and especially machined for Ferrari center caps.
Source: Vorsteiner