2012 Vorsteiner Ferrari 458 Italia - more aerodynamic and stylish
2012 Vorsteiner Ferrari 458 Italia is the latest conversion by the talented tuners from Vorseiner. They have updated the powerful Ferrari with their new 458-V Program.
The latter is uncompromising in terms of design of aerodynamic components. The tuners admit that they have built it with the aim to integrate with the Ferrari's style and even more – to make it even more perfect.
Having this approach in mind, Vorsteiner have successfully followed the fluidic lines of the Ferrari 458 and thus enhanced its looks and performance.
458-V Program includes the following equipment: add-on front spoiler to the front end of the vehicle; rear deck lid spoiler, which maintains the balance from the additional downforce on the front end; and a rear diffuser with extended aero fins, which further enhances the rear downforce.
All the aforementioned components are made from autoclave pre-preg carbon fiber with thw aim to ensure durability and performance.
Furthermore, this Ferrari Italia is equipped with forged aluminum wheels for even classier riding. The wheels are available in 20 or 21 inch configurations and are custom powder coated or painted.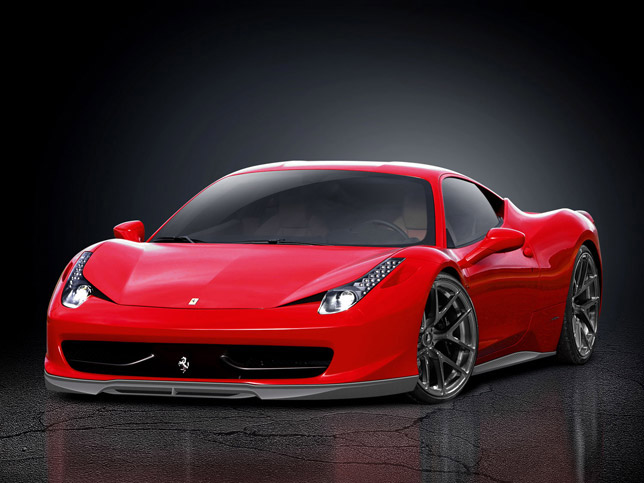 Source: Vorsteiner