Vorsteiner GTRS5 BMW M3
With a grand gesture of their own, Vorsteiner bid farewell to the E92 BMW series. It's the latest generation of GTRS programes – the Vorsteiner GTRS5 for the BMW M3. It's pretty much the same as the last one, the GTRS3, but Vorsteiner say that the difference is in the details.
The lower front bumper now has more vents for an even more efficient air-flow. The fins of the diffuser at the back longer than before thus providing greater downforce. There are also vertical vents on the sides of the rear bumper which now have carbon-fiber inserts – a fashion statement? Maybe, but Vorsteiner are adamant that the end product excels in performance. We'll have to take their word for it.
In a nutshell here's the complete GTRS5 kit :
Carbon Fiber Front Bumper Integrated with Optical Carbon Fiber Chin Spoiler
Carbon Fiber Wide Arch Front Fenders
Carbon Fiber Extended Side Skirts
Carbon Fiber Wide Arch Rear Quater Panels
Vorsteiner Embroidered Floor Mats
Vorsteiner Chrome Trunk Badge Emblem
Vorsteiner VS-310 3-Piece Concave Forged Aluminum Wheels
Nitto Invo Performance Tires
Optionally, one can go for the:
GTS3 Carbon Fiber Vented Race Hood
GTRS3 Carbon Fiber Boot Lid
E9X M3 Titanium Sport Exhaust System
Only 40 examples will be seen on the streets ever so it's exclusive as well.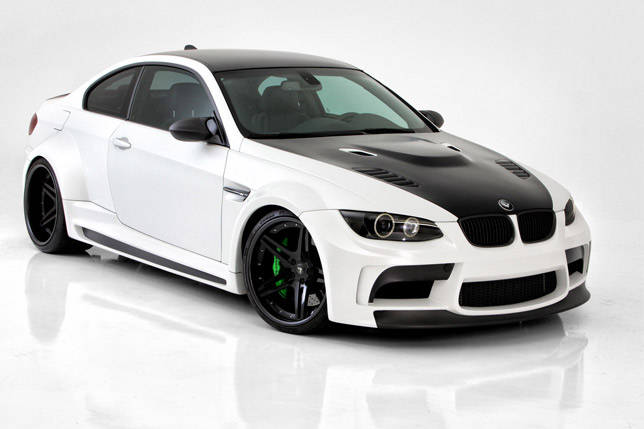 Source: Vorsteiner