Vorsteiner GTS-V BMW 1M Coupe
It has arrived. Vorsteiner's GTS-V program for the BMW 1M Coupe is a fact of life – "Autoclave Pre-Preg" carbon fiber aerodynamic components, some wheels and a sport exhaust system that's beneficial to the power output.
The finished product is laden with character yet remains subtle. We have a GTS-V add-on spoiler for the front that also flings air to the disk brakes and a rear diffuser with a splitter and jutted fins. For the sake of lightness, the boot lid has been replaced entirely and now weighs only 11.5 lbs. A set of the company's 20 or 21-inch VS-400, forged, multi spoke wheels also helps keep the unsprung weight down.
Vorsteiner would not leave it to that however. A stainless steel (or titanium optionally) system ups the power output by around 15 hp and 5 lb-ft of torque and will most probably make your ears bleed. So that would be 350 hp and 337 lb·ft of torque from the 1M's 3.0-litre straight six. We reckon that it will do the naught to sixty run faster than the 4.3 second mark (the stock one's time) on a drag strip. A real life evidence would be most welcomed.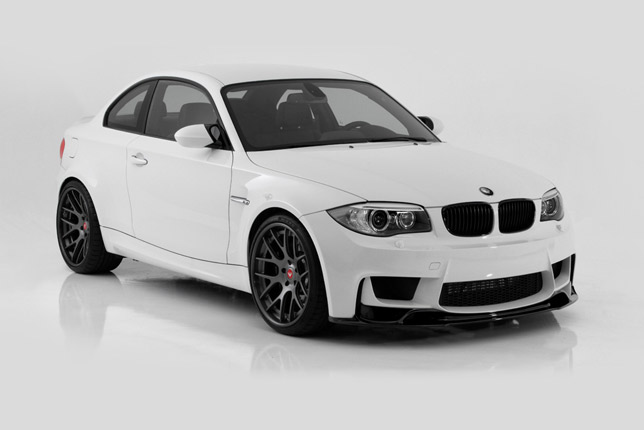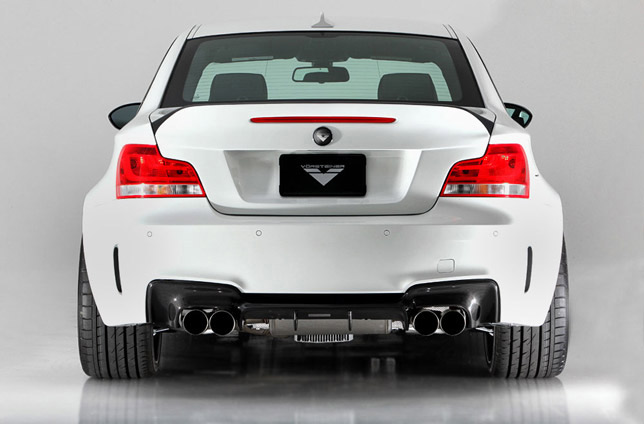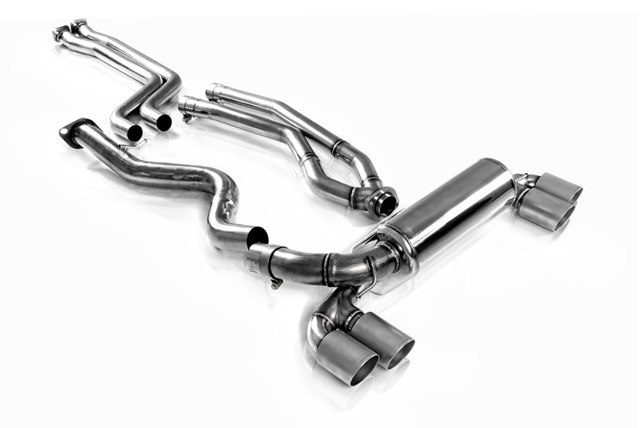 Source: Vorsteiner