Vorsteiner Porsche 991 Carrera V-GT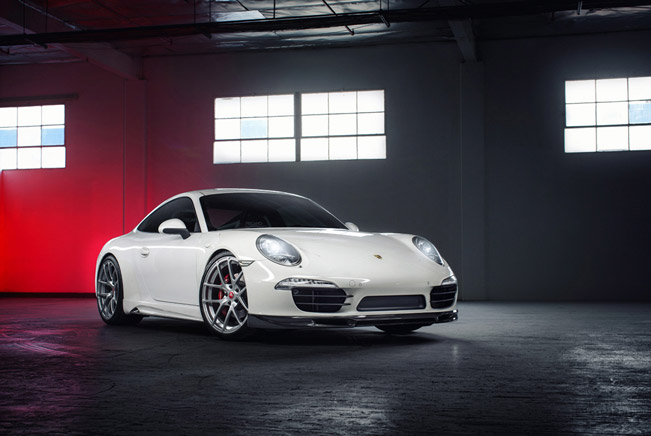 The new Vorsteiner Porsche 991 Carrera V-GT is something that will take your mind away. Being a true Porsche it doesn't need a performance boost … or this is in fact the opinion of the tuners from Vorsteiner.
After all, it has a 340hp 3.4 literflat six power plant that provides an electric enough feel. To go even further into details the 911 Carrera includes a rear-mounted 3.4-litre flat-six engine generating 350 hp (257 kW), and can sprint from 0 to 100 km/h only 4.5 seconds.
However, they have done some incredible work on it so it is now enhanced in terms of driving dynamics. And this is where the specialists from Vorsteiner have stepped in.
They have given the Carrera a new V-GT tuning program which includes the following: V-GT Front Add-On Spoiler Replacement Carbon Fiber with Center GT Splitter, V-GT Side Rocker Panels Add-On Carbon Fiber with integrated sill blades, V-GT Rear Diffuser Element Replacement with Integrated Aero Fins & Underbody Panel, V-GT Deck Lid Gurney Add-On Spoiler Carbon Fiber.
In addition they have equipped the car with brand new VS-110 Forged Monoblock Wheels in Bright Liquid Silver color in sizes 21x9J and 21x11J, which in turn perfectly match the Michelin Pilot Super Sport tyres in sizes 255x30x21 and 305x25x21.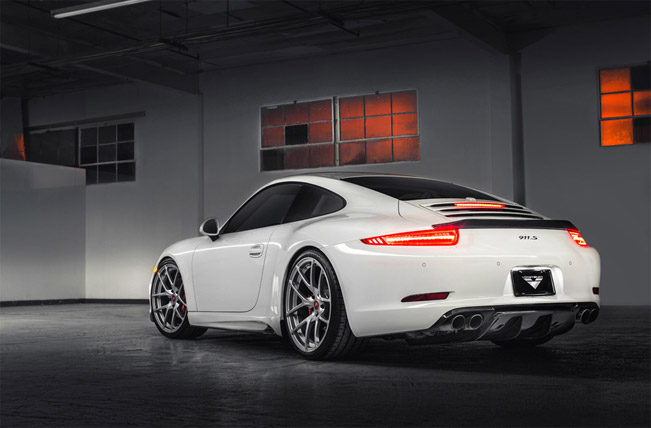 Source: Vorsteiner