Vorsteiner Shows Its Version Of BMW Gran Coupe M6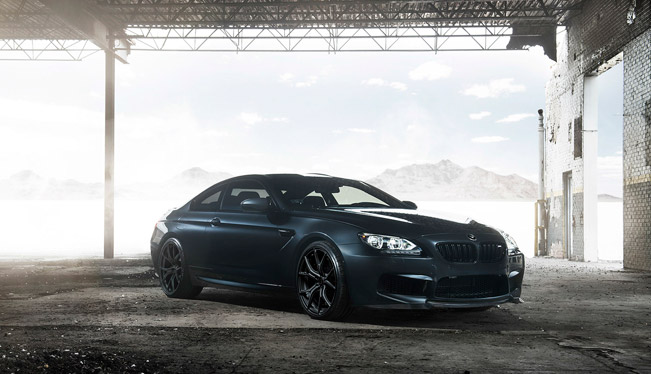 Vorsteiner BMW Gran Coupe M6 is the last refined vehicle of the specialists at the tuning brand. They have made for it an exceptional photoshoot and through it we see how this M6 turns out to be more attractive than before. Of course, the transformations in this BMW are only regarding the exterior.
All of the new elements were made of carbon fiber. In fact this is Vorsteiner's Autoclaved Pre-Preg Carbon Fiber which gives the parts superior stiffness, aerospace strength and durability compared to traditional hand laid carbon fiber composites. In addition, the carbon element gives the car more aggressive and sportier appearance.
To be more precise, the tuners at Vorsteiner have added exactly the following elements: aero front spoiler, rear diffuser, aero side blades and rear deck lid spoiler. All of the parts are available with 1x1 carbon fiber pre-preg with 4 Stage UV inhibiting clear lacquer coating.
There is also the option of the unique wheels in sizes ranging from 19" to 22" as well as a new exhaust system which will give more power to the sound of BMW's masterful V8 engine.
Source: Vorsteiner