Vorsteiner Is Working On Mercedes-Benz G63 AMG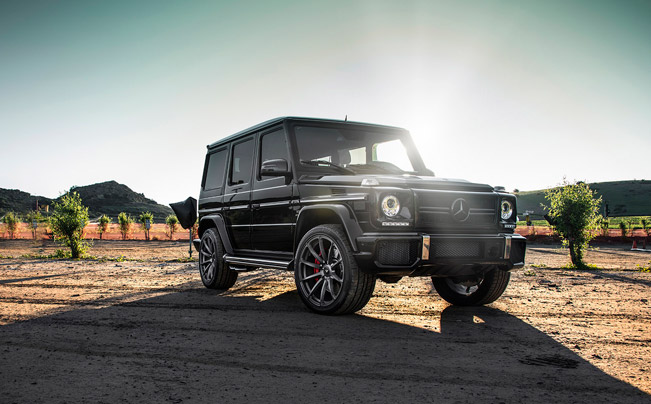 Vorsteiner Mercedes-Benz G63 AMG is a pure muscular off-roader. It is equipped with the monstrous 5,461 ccm V12 biturbo unit beneath the massive engine hood. The power of the engine is rated at 612 hp (450 kW) and draws from a maximum torque of 1000 Nm (738 lb-ft). G63 AMG is the perfect example of how an antiquated German cross country vehicle can still look modern in today's evolving automotive design. And Vorsteiner has definitely contributed towards that.
The vehicle still carries its authentic 35 year old styling. However, this G-wagon has been refreshed with Vorsteiner's 22" VSR-163 Forged Monoblock wheels in Matte Brushed Shadow finish. They have been used for both front and rear.
The wheels have been fitted with a set of Pirelli Scorpion Zero tires in the appropriate dimension of 305/35/22. Vorsteiner still continues working on the vehicle and promises to add to it an aero kit.
The design studio has announced "behind the scenes" that this breathtaking G-wagon will be fitted with a carbon fiber front lip and rear spoiler. This of course will further reinforce the militaristic appearance of the G-Class. So we are expecting more info and images from the working process!
Source: Vorsteiner