VV Brown and her Unique Vauxhall Adam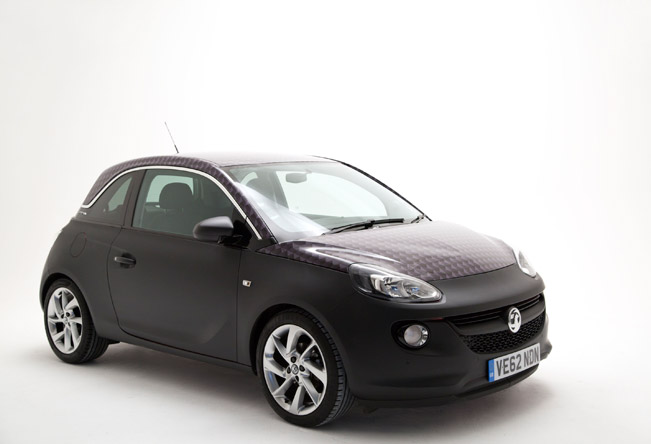 Vauxhall and the musician VV Brown has partnered to create a one-off Adam. The car makes a cameo in the video for 'Faith', VV's upcoming single from her acclaimed second album Samson and Delilah, released on 14th March.
The exterior boasts a matte black paint with purple graphics on the hood and roof. The last touch for the exterior is the tinted windows. There are also leather seats, ambient interior lighting and the IntelliLink infotainment system. Other highlights include aluminum pedals and a set of custom floor mats.
"Every day I have to customise. Making music and running my own label are all creative processes where you have to make something that exists a little better or different. Designing my own Vauxhall ADAM was definitely the most unique experience I have had the pleasure to be apart off and a creative process that was a first for me. I really enjoyed it" , commented the singer.
VV Brown's Driving Playlist:
VV Brown - Faith (feat Kele Okereke) Bjork - Crystalline Robin S - Show me love James Blake - To the last De La Soul - Ego Trippin Elbow - New York Morning Jeff Buckley - Hallelujah Factor floor - Two different ways Little Dragon - Brush The Heat Jai Paul - BTSTU
Source: Vaxhall