Wald Sports Line Toyota Prius
We don't know what to think. Wald, from Japan, have been working on a Toyota Prius Mk3 in order to turn it to a "Sports Line". Yes, what you are looking at here is essentially an aerodynamic kit...for a Prius.
That confuses us because the whole concept of a Toyota Prius is to be sensible. Performance is not necessary snesible. Maybe then, it's for the sake of aesthetics. But who buys a Prius and hopes to stick out from the crowd? Whatever the reason, you get a newfront bumper, side skirts, a rear apron that includes a diffuser all of which is predominantly made from fiber-reinforced plastic. Also the exhaust tips are redesigned and chromed. Handy aero covers on the side windows help prevent air messing up your hair when cruising along.
Then further down beneath the shell, Wald have thrown in a sports suspension which lowers the car within a hair's distance from the ground. Included also are large alloy wheels that have low profile performance tires wrapped around them (again with the performance confusion).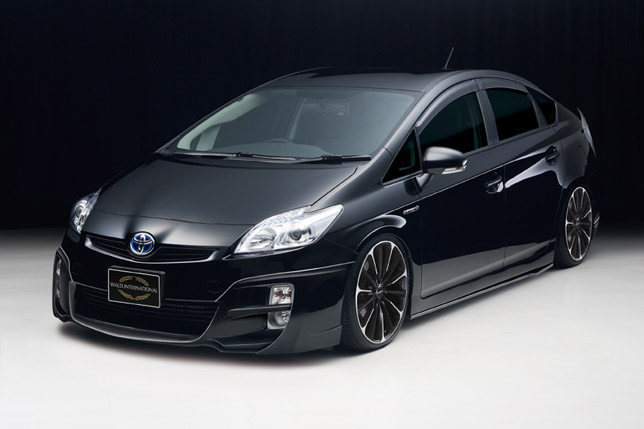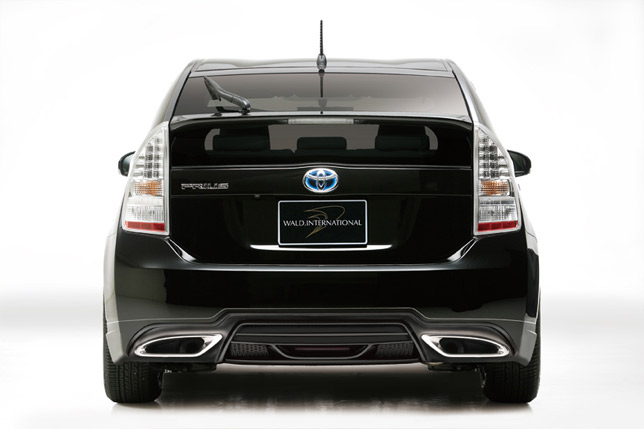 Source: Wald