Water, Mud and Adrenaline: Test-driving the Range Rover Sport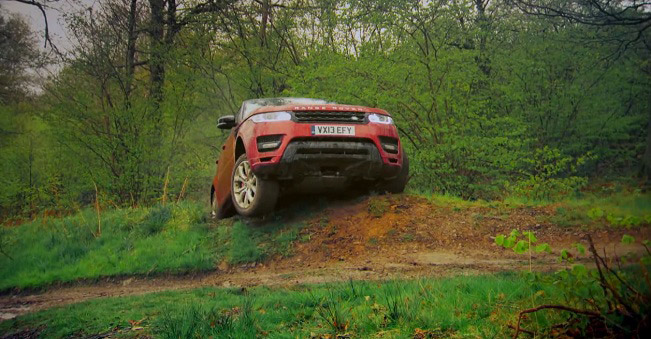 What is the best way to test if a Range Rover Sport is really a Range Rover and if it is really Sport? Well, there is nothing better than driving it through mud, water, curvy roads and hills so steep that they seem to only be there to test the theory of gravity. The mark of a proper Range Rover will definitely survive such bumps on the road. Literally.
In the video, the first part is dedicated to off-road driving test. The expert from Top Gear, Richard, takes the Range Rover Sport and puts it through a variety of challenges in order to argue its Range Rover qualities. The results are astounding for the car is able to tackle all sorts of off-road provocations. Mud? Ponds of water? Slopes? Not a problem at all. The performance is beyond excellent thanks to the dynamic stability control and the next generation Terrain Responses System which automatically adjust and optimizes the settings of the vehicle in order to fit the ground surface perfectly. As Richard comments; "I feel like I'm driving a luxury hotel room through a swamp."
The sporty bit of it and its on-road dynamics are tested by speeding up the car at the Donington Park Racing Circuit. Powered by V8 5.0-litre supercharged petrol engine with 510 HP, it offers improved fuel economy of 13.8l/100km and CO₂ emissions of 321g/km. Just like the off-road performance, the on-road one is proven to be equally good. The driving feels all natural and stable. The Range Rover is able to cover every corner without the slightest difficulty. The Sport seems to have everything in order and works just fine. Setting a lap time of 1:29.5 seconds which beats the lap time of 1:29.8 seconds set by the Mini John Cooper GP, one thing is for sure then; Range Rover Sport is really a Range Rover and is really Sport.
It is yes and yes for the Range Rover Sport!
Source: Top Gear via Youtube