Weber Sportcars F1 - FasterOne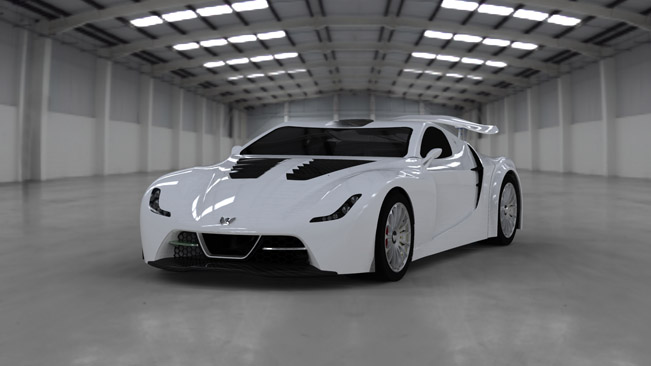 The Weber F1 is the world's fastest and lightest street legal four-wheel drive car ever built. This masterpiece is coming from the former BMW and Sauber Petronas Formula 1 team.
It is powered  by a V10 twin-turbocharged 5.6 liter engine with over 1200HP (882 kW) at 7,000RPM and 1250Nm (926 lb-ft) of torque at 4,200RPM.
0-100 km/h in 2.5 seconds and 0-300 km/h in just 16.2 seconds. The top speed is over 400 km/h (249 mph). The curb weight of the sports car is 1250 kg, so it has a power-to-weight ratio of 0.96 hp per kilogram.
The Weber F1 has a full carbon fibre moncoque chassis and the drive shaft (with now shorter gear ratios) – an inhouse development by Weber - has been improved for increased durability as well as drivability of the car.
The interior features WEBER SPORTCARS Carbon sport seats with leather trim, 6-point safety belts, safety cell and WEBER SPORTCARS steering-wheel containing controls for engine mapping and traction control system and shift paddles for sequential gearbox.
Source: Weber Sportcars