Who Has Inspired Kia for the Sorento X-Men Car?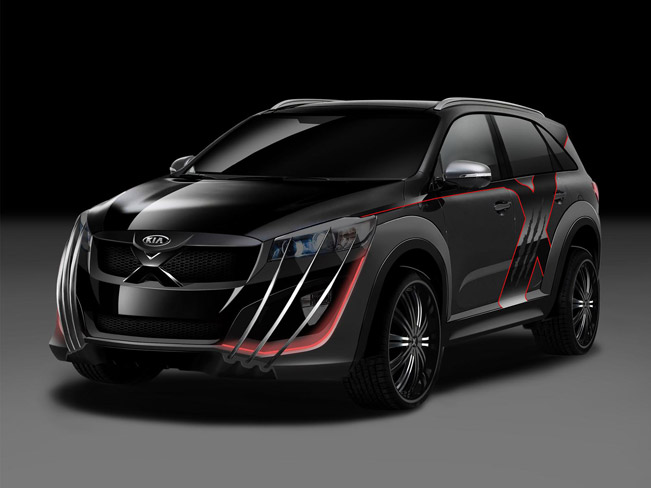 As Kia's ambassador Rafael Nadal is to take an unusual role: he will unveil the Kia Sorento X-Men inspired car at next year's Australian Open. The striking project was created in collaboration with Twentieth Century Fox Home Entertainment and should undoubtedly exite all "X-Man" movie series enthusiasts, since they have to guess the character behind Kia's latest model on the official Kia Facebook page.
The visitors of the page can guess from four iconic characters: Storm, Wolverine, Mystique and Magneto. Those who have answered correctly will be entered into a prize draw to win a DVD copy of "X-Men: Days of Future Past". What is your guess?
In the middle of December, Kia will release a video showing how Rafael Nadal teams up with the X-Men and taking on the Sentinels. If you have no clue and haven't watched the movie, the latter are robotic antagonists.
They will be threatening the Australian Open and in order to save the first Grand Slam tournament of the year, the X-Men and Nadal will use the 'Kia X-Car', which will be leading the attack against the Sentinels.
This special vehicle will be on show at Melbourne Park throughout the tournament. The next Australian Open takes place from 19 January to 1 February 2015. The car will then be showcased in various international motor shows for the fans.
2016 Kia Sorento was earlier this year. The car combines exquisite style, practicality and technology. The MY2016 model is quieter and more refined and features higher quality interior, smoother ride and handling, as well as a range of new technologies.
The car is already on sale in Korea, and will go on sale in North American market in early 2015.
Source: Kia