World Champions On The Citroen Stand
Sebastien Loeb/Daniel Elena and Dani Sordo/Marc Marti, the two Citroen crews competing in the WRC World Rally Championship, will be on the Citroen stand today. They will be taking a close look at the Citroen C4 WRC HYmotion4, a car that opens the debate on a possible link between motorsports and more virtuous technologies,  and also the concept car GTbyCitroen. A virtual racing car that has come to life for the Paris Motor Show, much to the pleasure of visitors…
C4 WRC HYmotion4: for "greener" motorsports
The C4 WRC has notched up a string of triumphs since it debuted in the WRC arena in early 2007. It has 18 wins under its belt, taking Sebastien Loeb and Daniel Elena to their fourth consecutive Drivers' world title last year. This year again, the C4 WRC is leading the way, in the Drivers rankings, with the French duo, and in the Manufacturers rankings, with assistance from Dani Sordo and Marc Marti.
The C4 WRC is always a length ahead, on the track and also in terms of technology. The C4 WRC HYMotion 4 is a high-performance vehicle that also respects the environment. It is a new take on a sporting vehicle, designed to make motorsports more virtuous. In this car, WRC technology is combined with a battery pack that is recharged by the energy recovered during braking in specials. This sporting vehicle can also be powered by an electric motor on non-timed liaison sections. It then functions in total silence and with no CO2 emissions.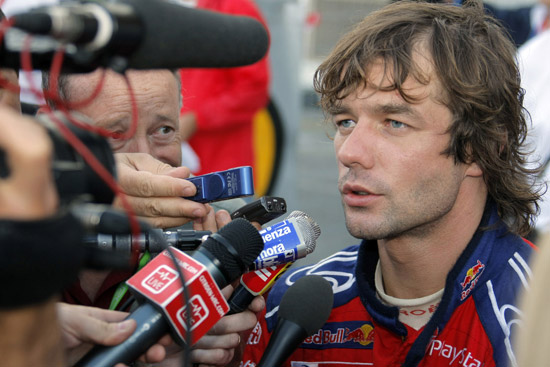 Sebastien Loeb meets GTbyCitroen
With the style replica GTbyCitroen, the dream becomes reality. This is the first time that a vehicle manufacturer has given form to a vehicle designed for a video game, in this case the world's most popular driving simulator: Gran Turismo 5. This car takes the quest for optimal aerodynamic design to a level that has rarely been reached before. In the game, this architecture is combined with a drive system powered by a fuel cell. It is able to square up to the strongest competitors, while producing absolutely no pollutant emissions.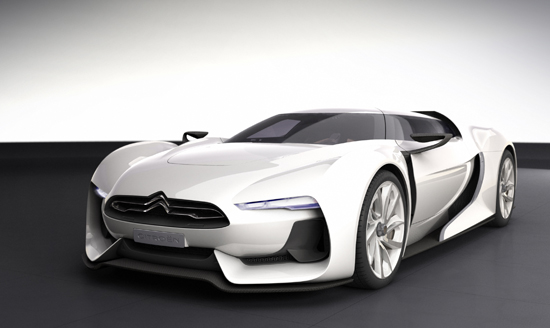 And when a racing car like this meets one of the best drivers in the world – also an enlightened video game enthusiast – the sparks are bound to fly!