World Premiere of the 2014 Fiat 500L Trekking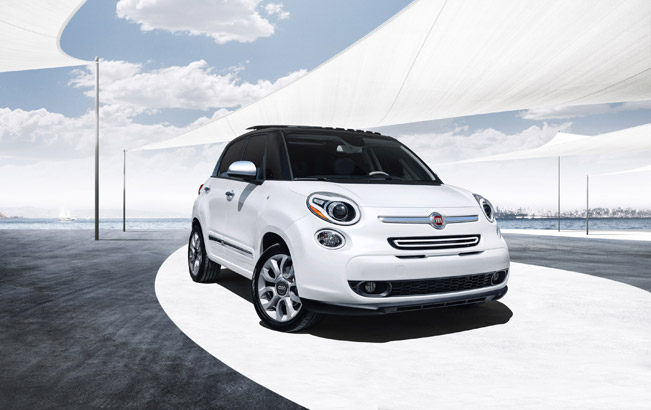 Fiat 500 is undoubtedly an icon in the automotive world. The latest model in the famous line-up is the new 2014 Fiat 500L which expands the Cinquecento's appeal by offering more than 42 percent more interior space, engaging driving dynamics, a 1.4-liter MultiAir Turbo engine with a best-in-class 160 horsepower (118 kW) and two six-speed transmission.
Here the letter 'L' sums up the six dimensions of the Fiat 500L: "Leveraging", "Large", "Loft", "Lifestyle", and "Light". The vehicle is paired with tight European handling and quick steering, and comes equipped with the fuel-efficient MultiAir Turbo engine
The latter generates the highest output-per-liter and great horsepower 160 hp (118 kW) and torque of 250 Nm (184 lb.-ft.). The unit can be mated to a six-speed manual transmission or segment-exclusive six-speed dual dry clutch transmission (DDCT).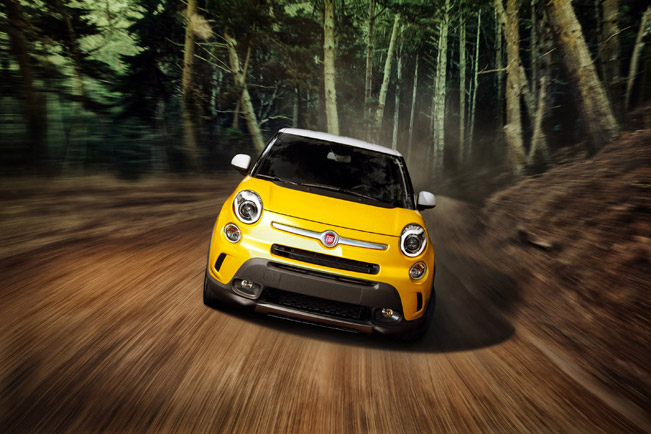 More importantly however, is the new debut of the 2014 Fiat 500L Trekking, which shows the adventurous side of the 500L. Its premiere expands the appeal and practicality of the Fiat 500L with distinct, rugged looks.
The model includes sporty two-tone interior environment, unique front and rear fascia designs in Nero (black) accents, flared wheel arches and larger 17-inch wheels, which match perfectly to its athletic personality.
Furthermore, the interior of this Fiat model continues the two-tone theme, here in Nero/Marrone (black/brown) color. In the cabin is where the driver can enjoy the Uconnect 5.0 system, which includes a 5-inch intelligently and intuitively designed touchscreen interface, handsfree calling and Bluetooth-streaming audio, and a voice-command control of the radio and a media hub.
2014 Fiat 500L and 2014 Fiat 500L Trekking will be officially launched on the market in the middle of 2013.
Source: Fiat