Which is World's Fastest Convertible? [w/video]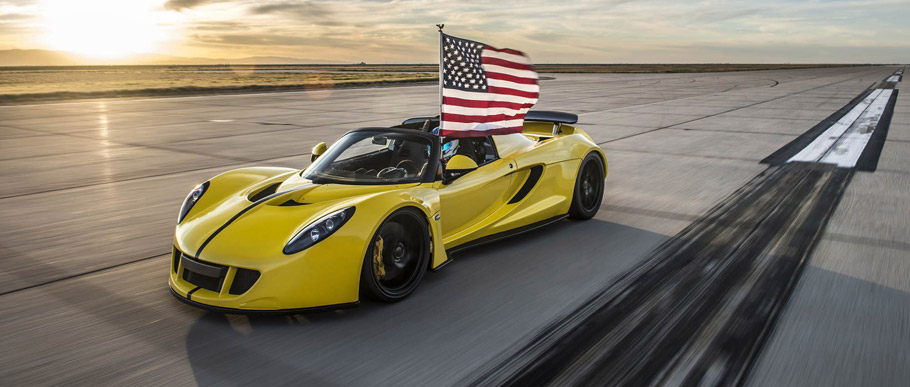 If you follow us on Facebook, then you should know the answer to this question. There we have published a video with the correct answer. But to stop teasing you, I'll immediately reveal it: it is Hennessey Performance's Venom GT Spyder and it has been officially certified by Racelogic, the renowned independent speed testing company. In addition, Hennessey celebrates 25th anniversary this year, and the record is a great way to celebrate it.
Precisely, Hennessey Venom GT Spyder has set the new world record for open-top sports cars at Naval Air Station Lemoore where Racelogic officially confirmed that the car achieved a top speed of 265.6 mph (427.4 km/h). Behind the wheel of the Venom GT roadster was Brian Smith, who is director of the Ford Performance Racing School.
SEE ALSO: Hennessey and its Trifecta of Speed and Power at SEMA
With this achievement, Hennessey has added another milestone to its list of successful achievements. Back in 2014, the company has made a spectacular record-breaking speed of the hardtop Hennessey Venom GT, during which it reached a top speed of 270.4 mph (435.3 km/h). These numbers make it the fastest convertible sports car in the world, beating the previous record holder Bugatti Veyron Super Sport Vitesse.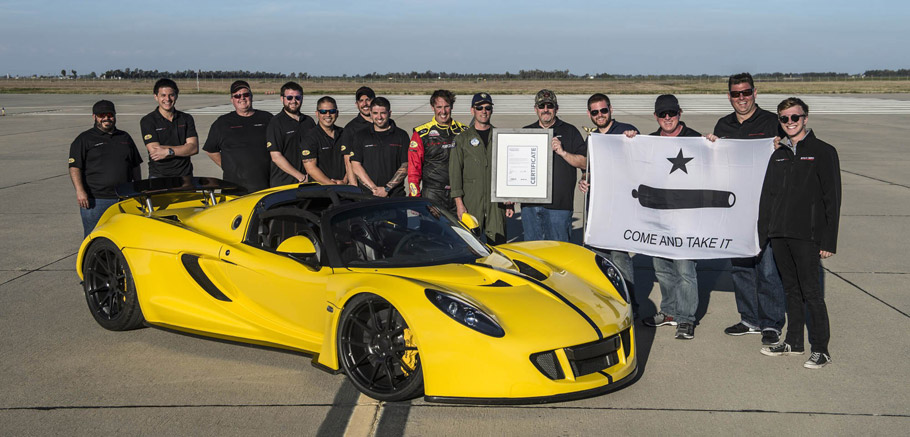 Hennessey Venom GT is not a regular vehicle. It is powered by a twin-turbo 7.0L V8 engine, tuned to generate 1,451 bhp at 7,200 rpm and 1,287 lb-ft of torque at 4,200 rpm. A 6-speed manual gearbox by Ricardo puts the entire power down to the rear Michelin Pilot Super Sport tires. Venom GT is capable of accelerating from 0 to 60 mph in less than 2.4 seconds and from 0 to 200 mph in less than 13 seconds.
But there is more to that: Hennessey will produce a limited run of 3 "World Record Edition" Venom GT Spyder's to commemorate the record run and at the same time pay tribute to the company's 25thAnniversary.  Each will cost $1.3 million USD.
And here's the video, where you can see how the record was achieved:
Video Source: YouTube
Source: Hennessey Performance