/Drive's Matt Farah Test Drives Venom GT Spyder [VIDEO]
Watch this neat video of the Hennessey Venom GT Spyder being reviewed by Matt Farah – web series "/Drive" presenter who mainly focuses on the sub-category of highly modified vehicles (/Tuned). Simply being in a Venom GT (especially with the wind in your hair) is scary enough so kudos to him for actually letting us in the ecitement.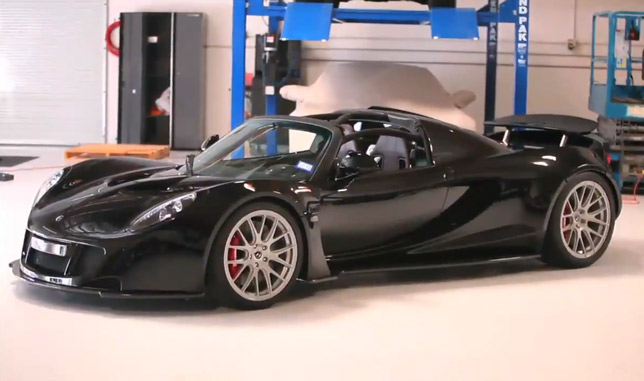 To the keen observer, the Venom GT is just a mere Lotus Exige that looks like as if it has had some intimate moments with a Porsche Carrera GT. But the truth is that under the carbon fiber hood (every bit of the Venom body is carbon fiber) there is space for 7.0-liters of twin turbo V8 goodness that produces 1244 bhp. The gear box is lifted up from a Ford GT so no faults there as well.
You don't really want to read all about it. Here, watch the video and share the experience:
Video Source: drive via YouTube