Zenos E10 To Follow In The Footsteps Of Caterham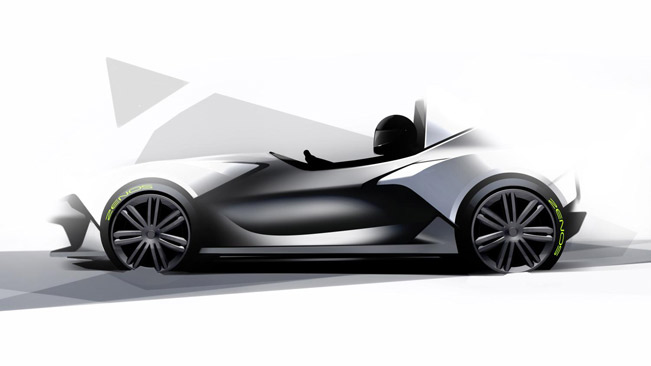 The rather specific family of road legal, open-top, step-in, two-seater sports cars is set to grow further with one new member. On January the 9th, the Autosport International in Birmingham kicks off - "Europe's largest dedicated motorsport trade show". Visitors will have the chance to witness the revelation of the Zenos E10 – a super lightweight Ariel Atom kind of car
The Zenos Cars company is the brainchild of former Caterham Cars CEO Ansar Ali and former COO Mark Edwards. They have also been noted on their work at Lotus. Main point: should be very, very good around the corners.
As for the bits inbetween the bends, The Zenos E10 has a mid-mounted 2.0-liter engine that's been borrowed from Ford. It develops 200 hp which should be plenty enough considering that the whole thing weighs just about 650 kg. That's 300 hp per tonne. The acceleration from 0 to 60 is under 5 seconds.
It's cleverly made too. A single, aluminium extrusion 'backbone' spans the length of the E10, delivering impressive torsional rigidity, accompanied by an aluminium rear sub frame and a safety cell incorporating twin roll hoops and side-impact protection. The driver and passenger are nestled neatly in an integrated carbon composite monocoque made out of recycled carbon fiber materials.
Production should start at the end of 2014 and the first deliveries are expected during the opening quarter of 2015. There are also plans for Roadster and GT Coupé versions of the E10 (promptly called E11 and E12 respectively).
Hope they pull it through.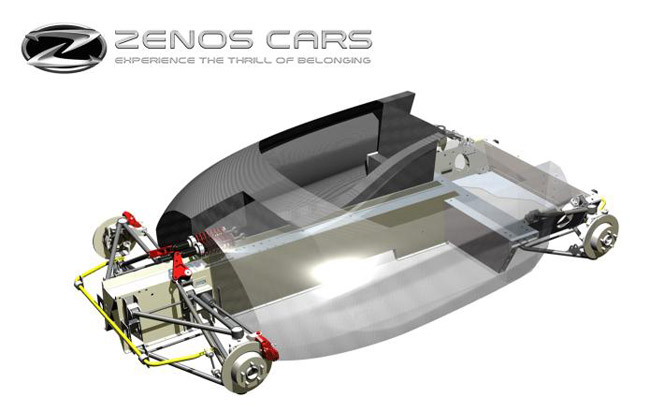 Source: Zenos Cars