Zytek's electric A-Class
In just ten weeks, Zytek Automotive has developed an electric version of the Mercedes-Benz A-Class. The reason for building the Mercedes demonstration vehicle is to show the flexibility of the production-ready 55kW E-Drive electric powertrain in vehicles up to 1700kg.
For the A-Class demonstrator, Zytek has developed a new version of the proven 55kW E-Drive, which has incresed values of maximum torque from 120 Nm to 160 Nm, and maximum motor speed from 12,000 rpm to 13,000 rpm to provide the top speed of 70 mph.
The Zytek's A-Class demonstrator is powered by two air-cooled sodium nickel chloride battery packs, neatly integrated under the floor of the vehicle so they don't compromise luggage space or vehicle stability. The range of the zero emissions family car exceeds 120 miles in a typical mixed drive cycle.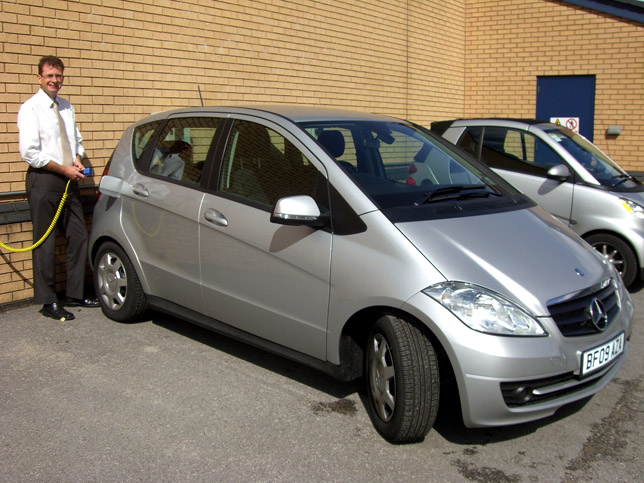 Zytek's program is entirely independent of Mercedes-Benz.