1962 Ferrari 400 Superamerica Cabriolet Pininfarina sold for 3 571 624 USD
The most expensive cars in the world are sold at RM Auctions'. The last one was held at the Grimaldi Forum on 1st May and the total achieving was €33 235 917 ($45 101 139). Two new world records were set along with the five automobiles priced in excess of €2 000 000.
The top seller was a rare 1962 Ferrari 400 Superamerica Cabriolet Pininfarina SWB, s/n 3309 SA, which is sold for €2 800 000 ($3 799 600).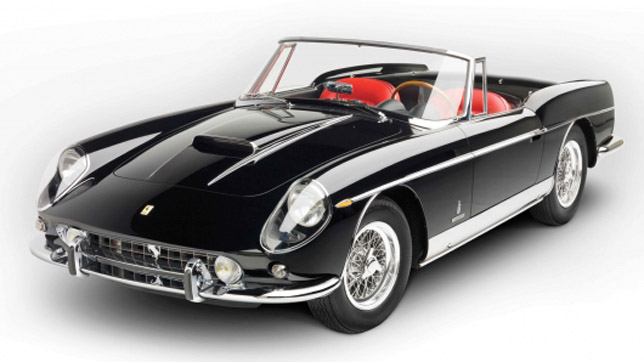 "RM's inaugural Monaco sale has set a new standard for collector car auctions not only for the high quality of cars, but also for its impeccable presentation and client experience. Two world record prices, and seven lots achieving in excess of one million euro, aptly illustrate this achievement," said Max Girardo, Managing Director, RM Europe. "Our Monaco sales results underscore RM's undisputed leadership position in the investment-grade segment of the collector car market."
Other vehicles, which exceeded two million barrier were:
1962 Ferrari 250 GT SWB Berlinetta, s/n 3401 GT, sold for €2 632 000 ($3 571624)
1960 Maserati Tipo 61 'Birdcage', s/n 2470, setting a new world record for a Birdcage at €2 464 000 ($3 343 648)
1957 Ferrari 250 GT LWB Tour de France, s/n 0925 GT, bringing €2 352 000 ($3 191 664)
1959 Ferrari 250 GT LWB California Spyder, s/n 1253 GT, fetching €2 072 000 ($2 811 704)