Ferrari 400 SA Returns To Previous Glory

Ferrari has established itself as one of the leader premium automobile brand since the 1950's and since then maintains its strong market positions. And it was also back in this era when the brand unveiled the 400 Superamerica at the Turin Motor Show in 1959. This sweetie offered incredible power and style, and typically for Ferrari, it became a vehicle that still maintains its performance and aesthetics on a high level.
The 400 SA proudly demonstrated a special Colombo short-block V12 power unit and was fitted with outside-plug arrangement that proved itself worthy in the Testa Rossa sport events. The 400 SA also benefitted from Dunlop disc brakes and special overdrive that increases the high-end ratio with 28%. And these are the changes that made the vehicle so special. In fact, the earliest 400 Superamerica models were created with a bit shorter wheelbase and included coachwork by Pinin Farina.

And a bit later, in 1962, Ferrari unveiled the second-series 400 Superamerica lineup. It benefited from distinctive Aerodinamico coachwork, 2,600-millimetre chassis that eventually replaced the previous construction.
CHASSIS NUMBER 3931 SA
SEE ALSO: Gloss Davinci Red Redefines Simplicity for this Ferrari 458 Italia
There is indeed a special model with Chassis 3931 with longer wheelbase and exclusively developed by the Pininfarina works. The team worked on the car for more than two months and managed to craft a beautiful body that embraces superior drivetrain system. Proudly unveiled at several motor shows, this sweetie remains one of the special premium vehicles that deserves our attention.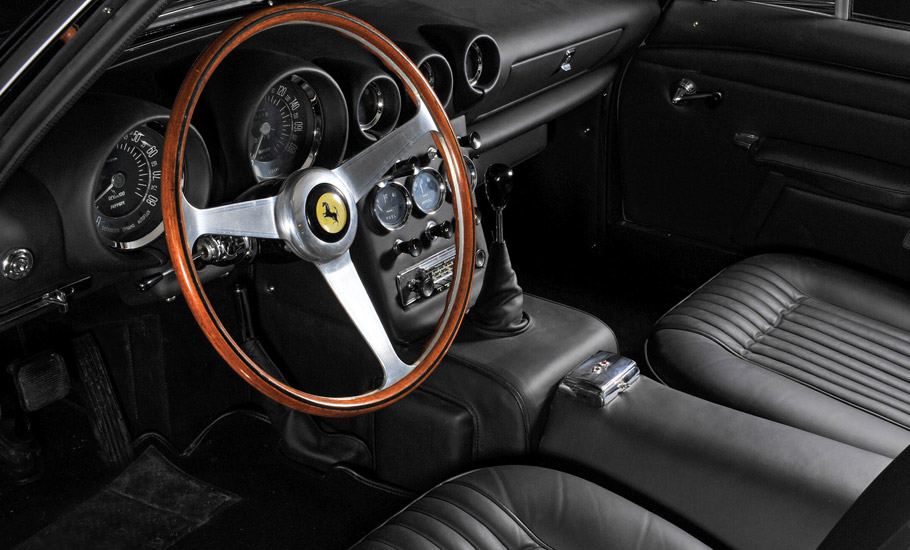 During the 1970's and 1980's the vehicle was owned by numerous fine-vehicle collectors and was taken to numerous motor shows, including Earls Court Motor Show, Chicago Motor Show and more. In fact, in the early 80's, the sweetie was completely restored by Terry York Motor Cars before being sold to Yoshijuki Hayashi in Tokyo. And later in the 1990's the vehicle became part of the renowned Yoshiho Matsuda Collection and was displayed at the 1995 Matsuda Ferrari Museum of Art. In early 2000's the car was imported back to US and later returned to Europe.
The 400 Superamerica is considered by many as one of Ferrari's fines automobiles that takes the breath of even the best among critics and vehicle experts. The Superamerica offers nothing, but the finest when it comes to technology, style and craftsmanship.

Source: Ferrari