Auction: 1965 Ford Mustang 289 Springs Back To Life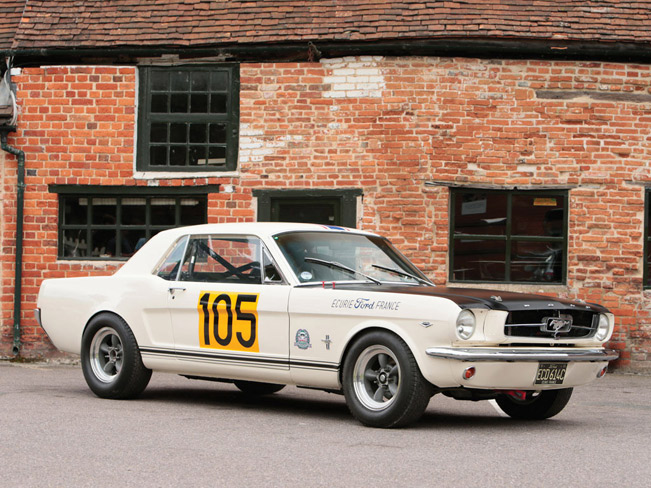 A fully restored/modernised, rather non-street legal 1965 Mustang 289 racing car in Ford France livery is looking for a new owner. An auction will be held on the 5th of February. The estimated price: anywhere from 75,000 to 95,000 Euros (circa $101,000 – $128,000)
Before you walk away, consider this: the original car's shell was taken to a highly esteemed coach works (Rae Davis Racing) to have most of its racing bits installed. Later, all was put together by the enthusiasts at CCK Historics in Kent. Now, standing before you, this gem of Americana has an independent front suspension with coilsprings, an anti-roll bar, and disc brakes at the front. It still has leaf springs and drums at the back, but hey, it's a 1965 Ford. Besides, the main idea behind it, is out-of-the-box readiness for historic racing around the world.
That's right, it has a six-point roll cage by Caged Manufacturing Ltd., big alloy wheels with Dunlop Racing M-section tires on them, a Cobra Evolution pro seat with TRS belts, a Lifeline plumbed fire extinguisher system and ignition cut-off. Even the (dry) car battery is securely strapped inside the cockpit. The Stack racing rev counter and the shift light indicator are also a dead giveaway for this car's intent. Pop the trunk open and you find little to no space due to the 120-liter boxed bag-style fuel tank nestled in. Twin Facet pumps and fuel and brake lines have also been installed inside the car.
The 289 cubic inch V8 inside the engine bay has had its carburettor and air-filter replaced. There's also a remote oil cooler, a Mallory distributor, and a new electric cooling fan. All of that should mean more power (maybe 240 hp and above). At the same time, the almost completely stripped interior and the Perspex side and rear windows keep the weight down.
Deal of the month?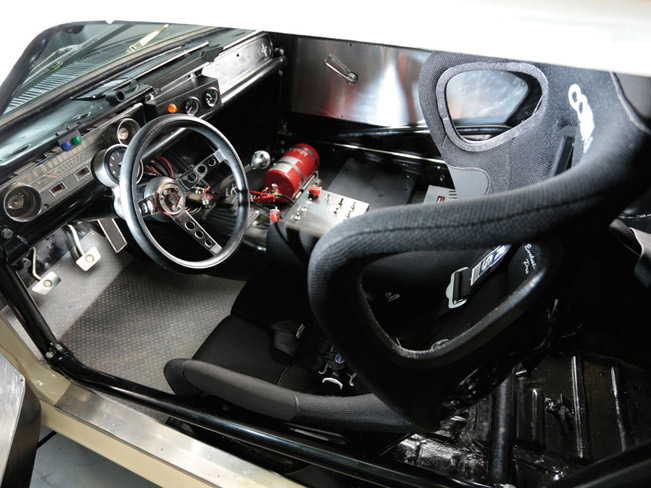 Source: rmauctions.com