1970's Style Fiat 500 range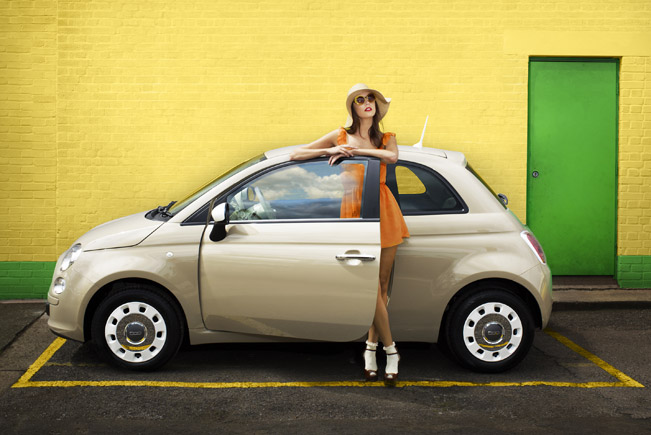 Fiat has announced the new Colour Therapy range, which is designed to bring back the spirit of the 1970s with a collection of vibrant colours and retro white detailing. The Colour Therapy is positioned between the highly popular 500 Pop and Lounge specifications.
"The special colours and stylish new touches will make the Fiat 500 an even more attractive proposition for our customers," commented Elena Bernardelli, marketing director, Fiat Group Automobiles UK.
"Tasteful features such as the white door mirror covers and 'poolball' design gear knob in matching colour, take the popular 500 to a new level, showing just how timeless this classic city car really is.", she added.
Available in both hatchback and convertible versions, and with 0.9-litre TwinAir and 1.2-litre petrol engines, the cars come in five special paint colours: New Age Cream, Countrypolitan Yellow, Pasodoble Red, Volare Blue, and Tech House Grey.
The mid-range Colour Therapy includes AC, special paint, white mirror covers, white wheel covers, a 'poolball' design gear knob and specific key cover as standard. It costs £800 more than the entry-level Pop, but adds more than £1000 worth of extra equipment.
The Fiat 500 Colour Therapy range starts at £10,760 for the 1.2 Colour Therapy and goes up to to £14,510 for the 500C 0.9-litre Colour Therapy TwinAir.
Source: Fiat