1991 Lamborghini Diablo - Test by Jay Leno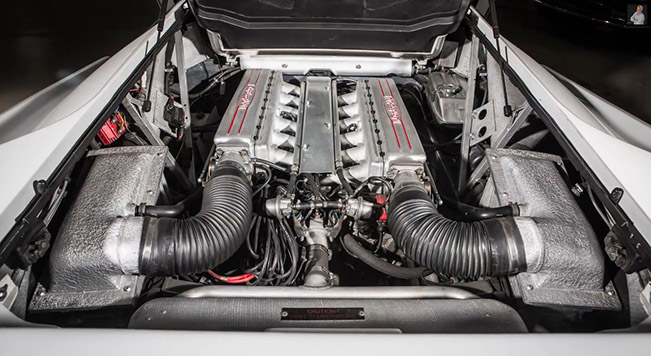 Lamborghini Diablo had been produced from 1990 to 2001, when it is replaced by the spectacular Murcielago. The true classic supercar – 1991 Lamborghini Diablo is a "guest" in the latest episode of Jay Leno's Garage.
The words can't describe this incredible car featuring exceptional Italian craftsmanship. It is powered by a 5.7 liter V12 48-valve engine featuring dual overhead cams and computer-controlled MPFI (multi-point fuel injection). The power is epic (considering the age) – 499HP (367 kW) and 580Nm (428 lb-ft) of torque. 0-100 km/h in 4.5 seconds and a top speed of 325 km/h (202 mph). It has a RWD (rear-wheel drive) layout with a 5-speed manual gearbox.
Other features include fully adjustable seats and steering wheel, electric windows, an Alpine premium audio system and power steering from 1993 onwards. ABS (anti-lock brake system) was not initially available, but the manufacturer eventually installed it.
The option list was short and included a custom-molded driver's seat, remote CD changer and a subwoofer, rear spoiler, factory fitted luggage set and an exclusive Breguet clock for the dashboard.
Enjoy the test!
Source:  Jay Leno's Garage