2008 J.D. Power Study Confirms Mazda Owners some of Germany's Happiest
Mazda is one of Europe's fastest-growing car brands and a key to this success is the high quality and reliability of Mazda vehicles, combined with superior service. This was confirmed once again on the latest J.D. Power and Associate's 2008 Customer Satisfaction Index (CSI) for Germany, Europe's largest economy. The study – which polled nearly 20,000 Germans who own cars registered in 2005 and 2006 – ranked car brands, individual models overall and in their own segments according to quality, vehicle appeal, costs and service.

Only Ten of 103 Models get Score of "Very Satisfied" – Two are from Mazda
The survey ranked a total of 103 individual models regardless of segment based on detailed questions about handling, braking, engine, interior functionality and many other criteria. Only ten vehicles received the highest possible score of "very satisfied" and among them were two Mazda models: Mazda6, ranked fourth overall, and Mazda3 ranked sixth. And owners of both cars were even more satisfied than a year ago, with Mazda6 up four, and Mazda3 up two spots in the rankings.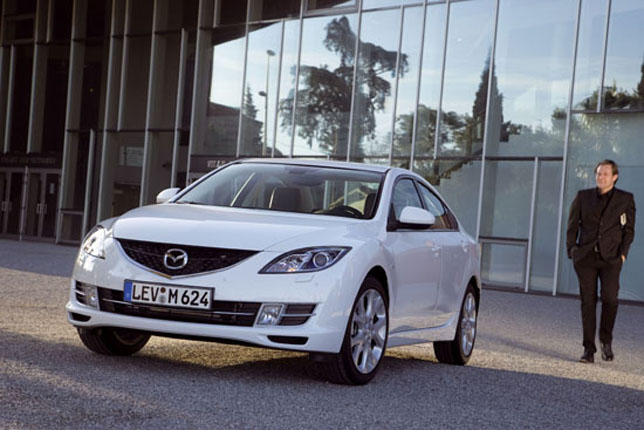 Among Segment's Top Cars – Mazda3, Mazda5 & Mazda6
That German car owners are very satisfied with their Mazda vehicle is also evident by 2008 J.D. Power rankings of individual models within their own segments. Mazda3 ranked a very close second in the all-important compact car segment (84.4%), just ahead of the BMW 1 and only 0.02% out of first place – this is up from fourth place on last year's study. Mazda5 also took home silver (82.6%) in the van segment, just 1.5 percentage points out of first place, while the Mazda6 was able to defend last year's ranking of fourth place (85.4%) in the hard-fought CD segment. These model results helped Mazda to a strong fifth place on the overall list of 23 nameplates in Germany, ahead of Mercedes-Benz, Opel, Volkswagen and all French brands.