2014 Mazda 6 - First Image
Mazda Motor Company has released first picture of the all-new 2014 Mazda6. The highly- anticipated car will make its official debut at the next month's Moscow International Automobile Salon. It will come with SKYACTIV TECHNOLOGY, the brand's proprietary engineering focus on developing fuel-efficient, performance-oriented vehicles as a result of lightweight and redesigned engine, transmission, chassis and body structures.
The sedan will be powered by a SKYACTIV-G 2.0-liter gasoline engine mated to a SKYACTIV-Drive 6-speed automatic transmission.  The vehicle also will feature "i-ELOOP," the world's first capacitor-based regenerative braking system.
In normal driving conditions, which involve frequent acceleration and braking, i-ELOOP, a name derived from "Intelligent Energy Loop," will improve fuel economy by up to 10%.
The complete lineup of 2014 Mazda6 vehicles will make their global debut in late September at the 2012 Paris Motor Show.
Stay tuned for more information and price lists!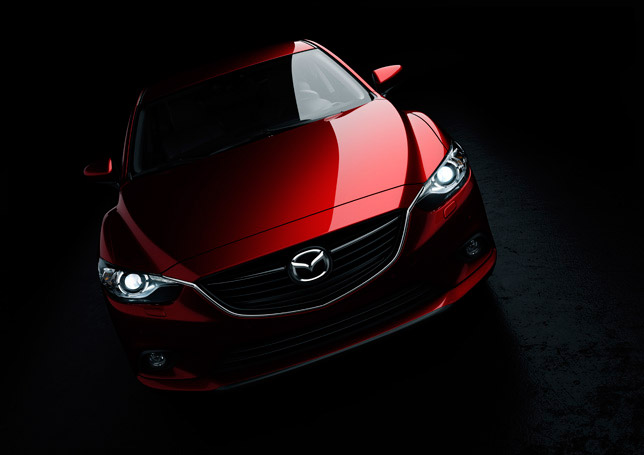 Source: Mazda