BBR Mazda 3 2.2 Diesel - 243HP and 529Nm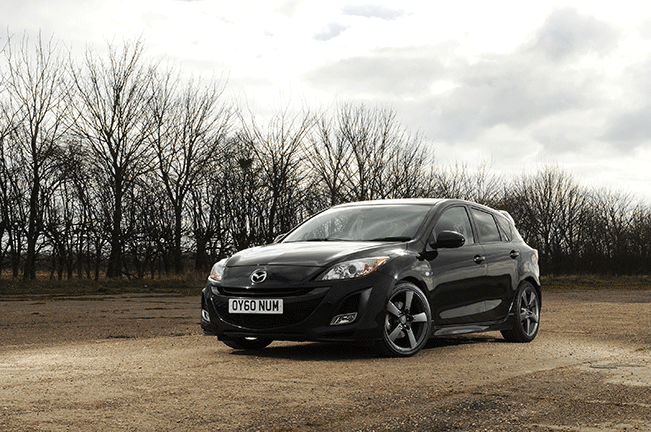 BBR has presented their extensive tuning program for Mazda 3/5/6 and CX7 models. The tuning copmany has developed its own range of StarChip ECU remaps and mechanical enhancements for the Mazda diesel range of vehicles using its brand new, state of the art 4WD chassis dynomometer which ensures an even higher level of reliable, repeatable, economy friendly performance.
BBR Phase 1 includes an ECU re-map boosting the 2.2 liter diesel to 220HP (162 kW) and 510Nm (378 lb-ft) of torque. This is an increase of 38HP (28 kW) and (68 lb-ft). BBR's StarChip ECU remap software has been calibrated to deliver an extremely linear throttle pedal / turbo boost map, resulting in a considerably smoother driving experience compared to the factory ECU settings.
It is worth noting that BBR achieves similar gains on the lower powered Mazda 121/143 HP 2.0-litre turbodiesel variants, while customers with 150 HP 2.2-litre Mazda models can exceed the factory 185 HP power output using the BBR Phase One conversion. Dyno testing has proven impressive peak figures of 192HP (141 kW) and 446Nm (330 lb.ft) of torque on this lower powered variant.
£499.00 – Fitted and custom mapped on BBR's in-house chassis dynomometer
£599.00 – DIY Including EcuTek ProEcu programming kit (a £150 option when installed at BBR)
BBR Phase 2 boosts the 2.2 litre diesel to 243HP (179 kW) and 529Nm (392 lb-ft) of torque. The result is thanks to a new 'hybrid' turbocharger with modified internals for additional gasflow potential, plus includes a high flowing panel air filter with additional ECU remapping to suit.
£1499.00 – Fitted and custom mapped on BBR's in-house chassis dynomometer
£1199.00 – DIY Including EcuTek ProEcu programming kit (a £150 option when installed at BBR)
Source: BBR