2011 Cadillac ELR
2011 Cadillac ELR will actually go on sale. The car is based on the Converj Concept, which was introduced back in the beginning of 2009.
The production vehicle will have electric motor with extended range. The Voltec powertrain consisting of a T-shaped lithium-ion battery, an electric motor and a four-cylinder engine will deliver nice moments behind the steering wheel.
"The concept generated instant enthusiasm," said Don Butler, vice president-Cadillac Marketing.
"Like other milestone Cadillac models of the past, the ELR will offer something not otherwise present - the combination of electric propulsion with striking design and the fun of luxury coupe driving.", he added.
"There's no mistaking it for anything but a Cadillac, an aggressive, forward-leaning profile and proportion showcases a uniquely shaped, modern vision of a personal luxury 2+2,", said Ed Welburn, GM vice president, Global Design.
Cadillac will reveal another new concept car on Thursday, Aug. 18, at a special event prior to the annual Pebble Beach Concours d'Elegance.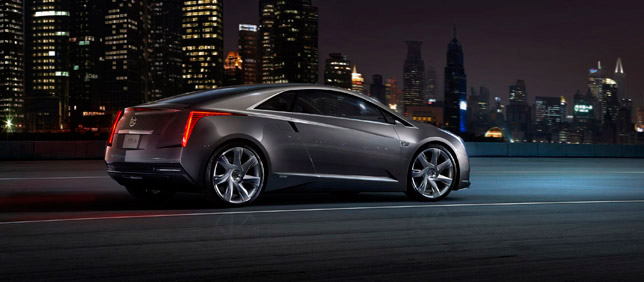 Source: GM