2014 Cadillac ELR - Active Noise Cancelling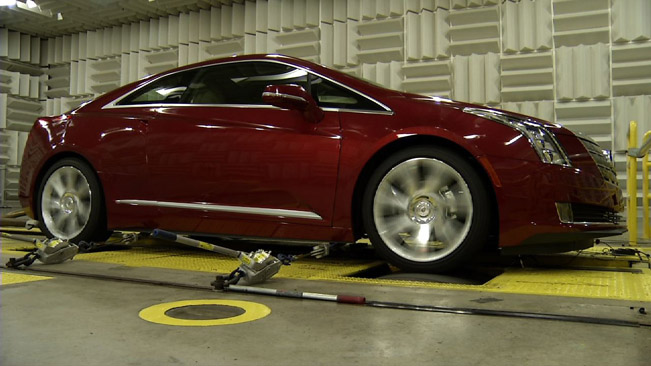 The all-new 2014 Cadillac ELR is so quiet when running on battery power that the electrified luxury coupe's development team took care to keep it that way when the on-board gas-powered electric generator turns on for extended-range driving.
ELR uses Active Noise Cancelling to preserve the peace and quiet. While most cars that use this type of sound-neutralizing technology aim simply to mute exhaust boom at low engine speeds, such as when idling, ELR uses it across all engine speeds.
The special system electronically gathers input from the vehicle's generator and powertrain, as well as from three ceiling-mounted microphones. The system calculates and produces the appropriate noise-cancelling signal, which is delivered through the premium Bose audio system.
ELR uses a variety of sound-buffering and -absorbing materials to minimize wind, road and engine noise, including:
Acoustically laminated windshield and thicker front-door glass
Liquid-applied sound deadener applied to the floor pan, trunk and roof
Triple-sealed doors with acoustic perimeter water deflectors
Mass-efficient sound-absorbing dash mat and carpet system
Acoustic foam baffles inside body cavities and in between inner and outer quarter panels
An isolated front suspension cradle with hydraulic powertrain mounts to isolate road and engine vibration
ELR will hit the US market in the beginning of 2014.
Source: Cadillac