2011 Ford Fiesta Centura
Ford has announced a new special edition Fiesta – the Centura. The vehicle builds on the most popular model and engine choice in the UK, which means £600 of customer value with extras including LED daytime running lights.
The model is released to celebrate the 100th anniversary of Ford in Britain, and, available exclusively in black. There will be 1000 units to go on sale at the end of August, priced at £13 395.
2011 Ford Fiesta Centura comes with metallic Panther Black paint, chrome mirror and door caps, LED daylight running lights, 16" 7-spoke alloy wheels,  automatic headlamps and windscreen wipers,  reverse parking sensors and a parking camera mounted in the rear view mirror.
The vehicle is powered by a 1.25-litre 82PS petrol engine, which delivers great fuel economy and decent performance.
"Fiesta has been a UK favourite its entire lifetime and it was a natural choice to use this great icon to help mark our centenary. With a unique specification and affordable price, the Centura will appeal to thousands of customers, and we anticipate strong demand – who knows it might even become a collector's car one day!", commented Anthony Ireson, marketing director, Ford of Britain.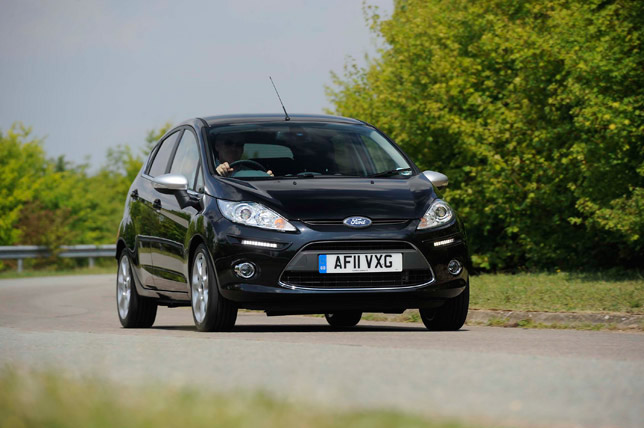 Source: Ford