2011 Suzuki Swift DDiS breaks 86mpg
At the 2011 MPG Marathon, Suzuki achieved incredible results with the Swift 1.3-litre DDiS. The small city car broke the 84mpg barrier, which is an improvement of a very impressive 25.8 per cent.
The new 1.3 litre DDiS delivers 75PS (55 kW) at 4000RPM and 190Nm (140 lb-ft) of torque at just 1750RPM. The performance is satisfying – 0 to 100 km/h in 12.7 seconds, top speed is 103 mph (165 km/h).
It was driven by Southern Group Regional journalists Dave Randle and Peter Cracknell and achieved an overall fuel consumption figure of 86.40mpg, winning the class 3 category for percentage improvement over the official combined fuel consumption figure.
The MPG Marathon; organised annually by Fleet World magazine took 37 competing vehicles on a challenging 372-mile route designed to reflect normal daily driving conditions and included major roads, motorways and dual carriageways. The Swift used just 19.6 litres of fuel on the route.
The 1.3 DDiS model is available as a five-door model in SZ3 trim at £11 125 representing a customer saving of £1 855.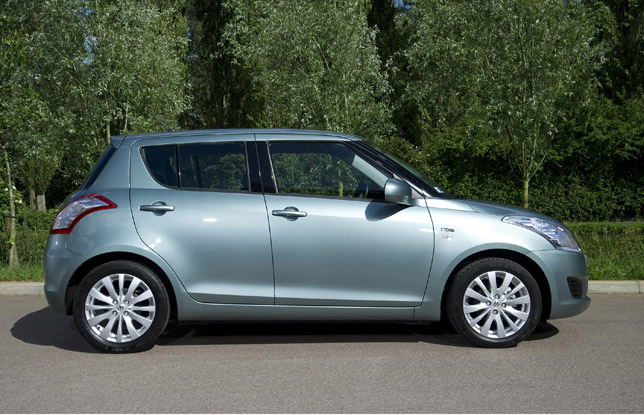 Source: Suzuki