2012 Audi S8 [rendering]
Audi will launch S8, which will be powered by 4.0 liter twin-turbo V8 supplied by Bentley. The engine produces 527PS (388 kW), which is right between the most powerful naturally aspirated V8 on the planet – 6.2 liter AMG in Mercedes-Benz S63 delivering 525PS, and the brutal 6.0 liter twin-turbo V12 in BMW 760i with astonishing 544PS.
The new Audi S8 will feature quattro AWD system, but how this will work against the other sports limousines, which rely on RWD. BMW 760i features LSD (limited-slip differential) to deliver perfect traction in any circumstances, but the mighty S63 AMG has non-locking differential – bad mistake!
However, the Audi S8 is expected to be launched in the United States early next year.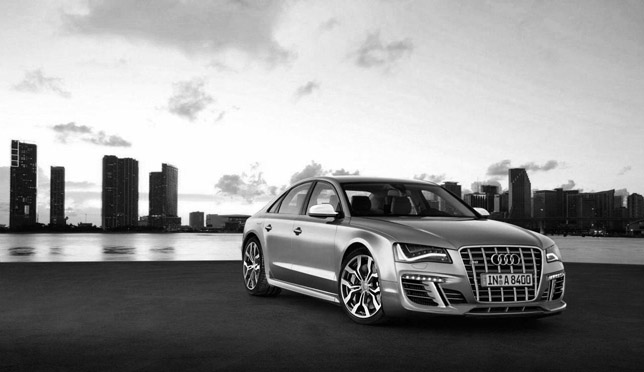 Source: worldcarfans