2012 BMW Z4 sDrive28i
Here is a little riddle! Rear-wheel drive, wind in the hair, aggressiveness, style, unique driving pleasure and 245PS?
Volkswagen Eos? No! Mazda MX-5 Miata? No, again! There is only one answer having all these qualities – 2012 BMW Z4 sDrive28i. Although the car is not an entirely new model, it received BMW's brand new 2.0 liter twin-scroll turbocharged petrol engine with a nice power of 245PS (180 kW) and a train-pulling 350Nm (260 lb-ft) of torque. This new engine replaces the well-known 3.0 liter six-cylinder petrol in 25i and 30i.
2012 Z4 sDrive28i accelerates from 0 to 100 km/h in 5.7 seconds and still returns a nice 41.5 mpg on combined cycle with emissions below 160 g/km. This is possible thanks to a number of modern technology - Double-VANOS variable camshaft timing and VALVETRONIC variable valve opening. The top speed of the roadster is 250 km/h (155 mph), doesn't matter whether the roof is up or down.
The latest BMW's roadster has a lot of advantages over the other rivals, but price will not be one of them. Stay tuned for more details and full pricing list of 2012 BMW Z4 sDrive28i.
Model
Power Hp
Torque   Nm
0 – 62mph Seconds
Top Speed Mph
Combined Mpg
CO2 Emissions g/km
BMW Z4 sDrive28i
245
250
5.7
155*
41.5
159
* Electronically limited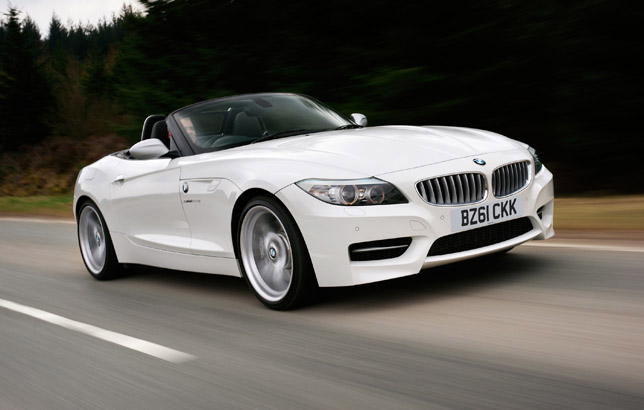 Source: BMW