2012 Buick LaCrosse 3.6 liter V6
The era of the slow low revving huge American engines faded. GM has introduced a new engine, which will be installed in the 2012 Buick LaCrosse. It is a more powerful and fuel-efficient version of the 3.6 liter V6, which will be a no-additional-cost alternative on select trim levels to the standard 2.4L four-cylinder engine with eAssist.
The new aluminum-block 3.6 liter V6 with direct-injection and variable valve timing develops 303PS (223 kW) and 358Nm (264 lb-ft) of torque. All that power is delivered to the front wheels. Still, it returns 17 mpg in city and 27 mpg on highway, which is around 13.8 liters and 8.7 liters per 100 km.
"The changes we've made to the 3.6L V-6 represent greater refinements to an already well-balanced package," commented Tom Sutter, global V-6 chief engineer.
"We are using the latest designs, lighter-weight components and enhancements to improve the engine's performance, efficiency and durability.", he added.
"Thanks to increased use of lightweight components and other enhancements, the new 3.6L V-6 offers 2012 LaCrosse buyers improved acceleration with no hit to fuel efficiency," said Doug Osterhoff, LaCrosse product marketing manager.
"This new engine is an attractive option on the car that's been widely hailed as one of the most attractive luxury sedans on the road today.", he finished.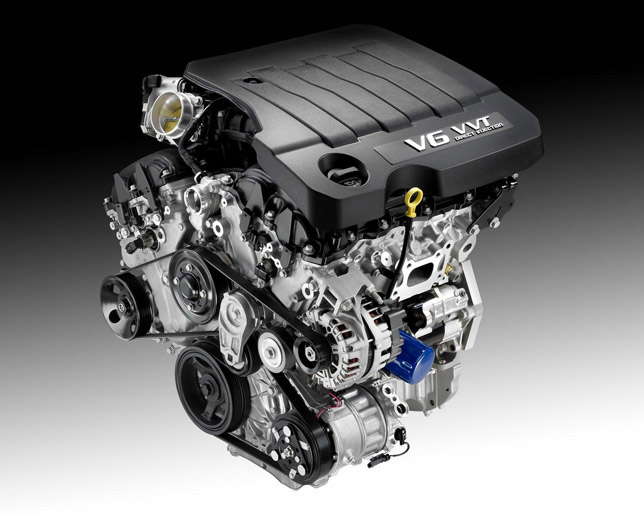 Source: GM