2012 Chevrolet Camaro ZL1 Price - $54 995
2012 Chevrolet Camaro is one of the most beautiful and stunning cars available on the market. It comes with unique aggressive exterior, brutal engine and nice characteristics even for everyday driving.
"From the original Camaro to the current Corvette ZR1, Chevrolet has a long history of delivering world-class cars that outperformed competitors at several times the price," commented Chris Perry, vice president, Global Chevrolet Marketing.
"The ZL1 is no exception. There are very few cars at any price that can match the power, features, and track-capability of the Camaro ZL1.", he added.
2012 ZL1 is powered by a supercharged 6.2 liter V8 with whopping 588PS (432 kW) and 754Nm (556 lb-ft), which is enough to pool several carriages. The engine is mated to a 6-speed manual gearbox or 6-speed automatic. All that power is sent to the rear wheels, so the handling and fun are insane.
The performance – 0 to 60 mph in 3.9 seconds with automatic gearbox and 4.0 seconds with the manual. The top speed is 296 km/h (184 mph) – automatic and 290 km/h (180 mph) – manual.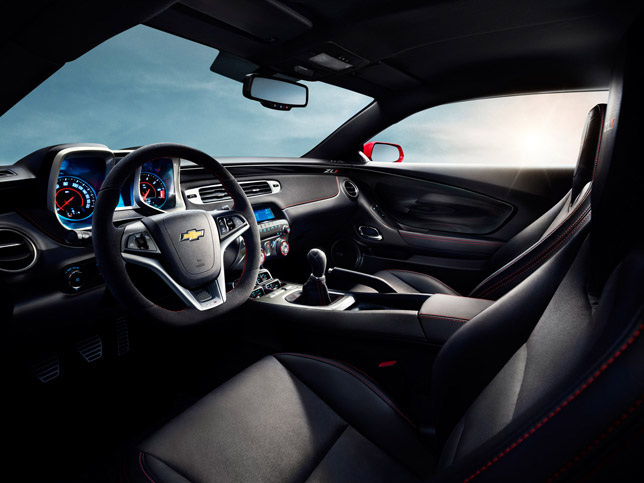 "With 0 to 60 taking less than four seconds, and a top speed in excess of 180 mph, the power and acceleration of the Camaro ZL1 rivals many supercars," said Al Oppenheiser, Camaro chief engineer.
"And, horsepower is only half of the story, as the most significant measurement of the ZL1's potential is lapping the Nurburgring in 7:41.27. That is a great testament to the power, braking, grip, and balance of the Camaro ZL1, and to the well-rounded performance of the ZL1 that sets the bar for the sports-car segment.", he added.
All this pleasure comes at decent price - $54 995, including destination charges, so if you consider buying a sports car, ZL1 is one of the best options available on the market.
2012 Chevrolet Camaro ZL1 options:
Six-speed automatic transmission with TapShift controls is $1,185
20", bright aluminum wheel package is $470
Power sunroof is $900
Stripe package is $470
Exposed-weave carbon fiber hood insert is $600
The suede package, including suede microfiber accents on the steering wheel, shift knob, and shift boot is $500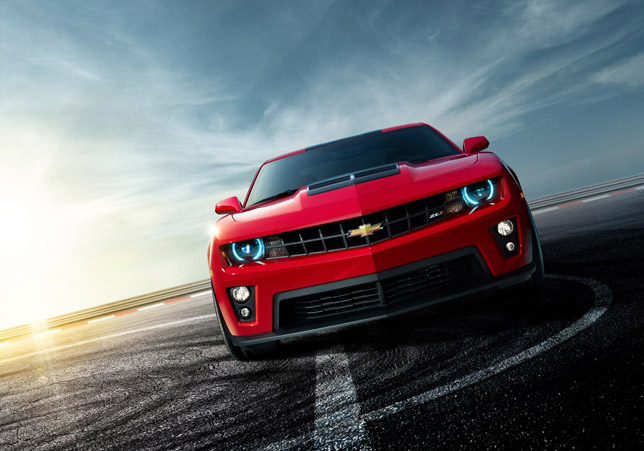 Source: Chevrolet